13 December 2008
Visited Unwelcome, Dangerous and useless U.S. ship
On December 6, Saturday, I went to Yokosuka Navy Base to see Japan's most unwelcome, dangerous and useless American ship.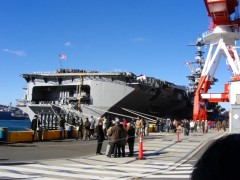 It was public showing and festival day. I got on the CVN 73, USS George Washington. It was huge aircraft carrier. It contains huge nuclear reactor. It is like Chernobyl or Third Atomic Bomb in Tokyo Capital Region. The U.S. Navy is threatening Japanese citizens lives.
Actually it was fun to visit there, all the things there were dynamic and very new to me. Luckiely I could see Mt. Fuji from the runway on the roof.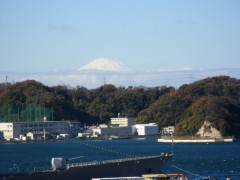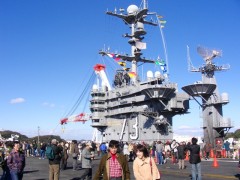 The below is what I videotaped.
But this is not Disneyland. I don't want the U.S. navy stationed in Japan. They are not safe things as you know what happened in San Diego.
The presence of U.S. navy is not working as deterrance like the Cold War era. Soviet Union fell apart.
China seemed to be new threat but China is a biggest financial supporter for the U.S. They are the biggest buyer of U.S. Treasury bonds. They buy Boeing, Intel chips from the U.S. China and the U.S. are close friends.
In fact just 2 days after the public showing Chinese ship entered Japanese sea illegally. Meaning they are not afraid of U.S. military at all.
The other notable threat is North Korea but the U.S. ended designation of "North Korea as terror supporting Nation" recently.
It is appearant the U.S. is not enthusiastic about North Korea issues such as abduction of Japanese citizens and nuclear weapon development.
They should leave Japan ASAP. Actually once Japanese government stops providing aid to them, they would immediately leave here.
The only reason they stay is Japan's financial aid.
See this videoclip to know how unwelcome the ship is.