25 May 2017
The film "Race" features life of Jessie Owens, an Afro-American truck and field athlete who won 4 gold medals in 1936 Berlin Olympic game. It was a time that segregation was legal in US and Nazis ruled Germany.
What surprised me was at that time, there was a boycott movement for joining the game. Jessie Owens was asked to boycott the game by NAACP, prominent advocate group for Black people.
But he went to Berlin to participate in the game along with two Jewish athletes, whom Nazis were reluctant to welcome. AOC, American Olympic Committee decided to let US team participate in although opinion among committee members were split. The film implies it was due to the committee leader who collaborated with Nazi-Germany in exchange of big business deal.
Then in the game, two notorious events occurred. In the long jump competition, Owens fouled the jumping in first two of the 3 tries in qualification match. But his German competitior, Luz Long advised him to step back a foot behind the measurement start point. The he did and passed the qualification to the final. Then he won the gold medal marking the Olympic record. After the awarding ceremony, Owens and Long walked on the truck together holding arms looking like good friends. It was very much anti-Nazis action. A white man and a Black man holding arms together walking. Long stood on the podium raising his right hand in the form of Hitler salute. In addition, in that competition, in the third place, bronze medalist was Japanese, Tajima. Actually Japan had medalists in truck and field competition in 1930's. That is far different from what Japanese truck and field society has been lately.
The other thing was two Jewish American athletes in relay competition was removed from the team just in advance of actual competition. It was due to Nazis demand to promote their anti-semitism ideology in the game. AOC leader who collaborated with Nazis was blackmailed to do so, otherwise, the collaboration would be exposed to the public.
Then Owens became a replacement for one of the two atheletes. Then his team won the relay competition.
After he got home, he was welcomed in a parade by a million of people on the street in New York. But he was not allowed to enter to a hotel in which a celebration party was held, so he had to go through back door of the hotel.
Kind of surprising stories in that era. 3 years after the Olympic game, Germany started the 2nd world war. Japan became an ally with Germany. 3 years after the war started, Long, who became Owens' friend died in the war, leaving the message to Owen that he wanted Owen to take care of his son.
How dramatic the stories were! How ugly and beautiful the things were!
30 January 2014
Last week I went to Hakuba Happo Ski Resort in Nagano Prefecture.
Surprisingly beautiful place to be because it was really clear day. Views from mountains were spectacular.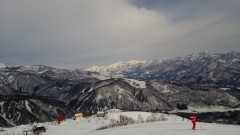 On top was like lunar surface.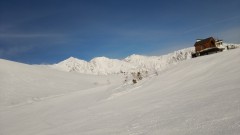 The courses are great.
One more surprising thing was that there were many foreign skiers or snowboarders. At least one out of 10 people skiing or snowboarding were foreigners, mostly from Australia.
I spoke with one Australian woman about why she chose to come to Hakuba. She said the place is better than Australia in terms of skiing or snowboarding because Australian snow are not good quality and snow leisure are more expensive. Since the season is opposite over there, people want to get away from summer heat, so snow leisure in Japan are very popular. There are repeaters of Hakuba visits. She said locals in Hakuba were so friendly and she and her family enjoyed spending vacation there.
I met many Australian skiers in Niseko, Hokkaido 3 years ago. Niseko is 2 hour flight from Tokyo. It is great in terms of snow quality, better than any other places in Japan or even the world. That is why I could meet skiers from Sweden in Niseko. Recently US Ambassador, Caroline B. Kennedy skied there.
Hakuba and Niseko both have other great tourism resource, Natural Hot Spring, Onsen. I bathed in hot spring bathes over there and of course met foreigners naked in bath tubs. Warming your body by natural heat water from volcano after skiing in the cold weather is one great feature of Japan's skiing.
But it seems Hakuba or some other ski resorts are better in the sense that the resort is closer to Tokyo, biggest tourist spot in Japan.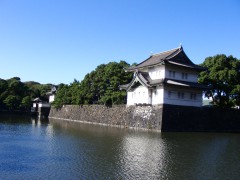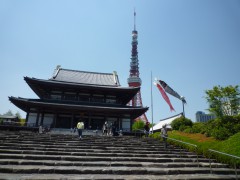 I heard some Australian tourists spend several days in Tokyo for sight-seeing and then got on the train to Hakuba. It took about 2-3 hours by train. Some use Japan's state of art express train, Bullet Train (Shinkansen).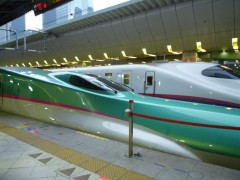 After they got to Hakuba, they spend a few days skiing and then took a bus to Narita International Airport to go back to their homeland. There is a direct bus line from the local bus station.
Wow, Japan has great tourism resources. Cool Japan!
If only no nuke accident like Fukushima happened 3 years ago, I can clearly state that. But I am so glad that so many foreign tourists stay in Japan even after such horrible accident that polluted all over the world occurred.
Japan should welcome them heart-warmingly. So we have keep healthy relationship with foreign nations. We must abandon nuclear power plants that jeapordize our nation and our planet.
For Australian we have to halt whaling in Antarctic Sea. No necessity for eating whale meat sailing so far away. Whaling in Antarctic Sea was never our tradition, only coastal fishery villages in a small scale.
I hope our people can improve ourselves by being aware of foreigners eyes. Knowing how other people see us lets us know ourselves better. We can view ourselves objectively. We should be grateful to foreigners.
By the way, I will come back to Hakuba soon.
I just come up with a good novel idea that can be a good travel course. The title is like "Hakuba International Lodge." I actually saw the sign of lodge over there. Skiers and snow boarders from all over the world joined the lodge and spend wonderful time and share meaninful experiences. Not just skiing or snowboarding, sight-seeing to Tokyo or Kyoto and naked bathing in natural hot spring (sometimes, co-ed style) and learn tea ceremony, zen mediation, etc.
Don't you want to try?
10 September 2013
IOC announced Tokyo will host 2020 summer olympic. This will be second time Tokyo was awarded as host city. First time was 1964.
Many people celebrated this announcement. However, I cannot fully celebrate. I think it was good news but there are some problems related to this event.
Biggest criticism of Tokyo's hosting is that crippled Fukushima Daiichi nuclear plants are still leaking contaminated water and no way to stop this is determined. Prime Minister Abe said contaminated water is perfectly blocked within fenced area. That was a lie. It is going beyond that area.
Many people should be worried that if visitors to Tokyo olympic including greate athletes are to be affected by radioactives. Nobody knows what is happening here 7 years later. That means that Japan must deal with this problem very fiercely since the world is watching carefully. We need to solve Fukushima issue very seriously rather than celebrating.
The other thing I do not like is that olympic games have become too commercial. The reason that Tokyo was chosen is that Tokyo has so much money. IOC hopes to get big sponsors' money.
In the old days like Japan hosted first olympic game in 1964, the opening day was October 10 to avoid heat of summer, now it is scheduled to open in July, hottest time of a year. I do not think it is appropriate time for athletes to mark good records. It is to get more viewers in summer than autumn.
Personally as I get older, I cannot enjoy sports events like younger days because I learn athletes are not heroes rather they are livestocks of states or corporations. Or they, themselves are just fake entertainers. Real entertainers are better to me because their job is to act to entertain audience, wheras athletes are supposed to play seriously and fairly which is usually opposite to reality.
Sports games shouldn't be business or too much spotlighted. Sports are just for health improvement and leisure. The only business athletes should make money of is to be a trainer or instructor of sports for players, who are doing this for health and leisure, not for glory, fame and money. No athletes shouldn't be too serious to get steroids in their bodies. Sports are not worth it.
In fact, for Tokyo and Japan olympic games are not as significant as we hosted first time in 1964 when Japan was aiming to be advanced nation after the defeat of war. Japan has become advanced and rich nation already. Japan hosted olympic 3 times before and the World Cup soccer games in 2002. Not very surprising. It was more like one of big international events. So what? Will this event boost economy? Not likely. After the game is over, business as usual, only that time like what happened after other olympic games. Just small portion of business people in very short period.
I do not care about what is happening in my city 7 years later. I may be moving somewhere else to escape from all the fuss.
28 May 2013
I am training myself to be a healthier and muscular man.
I go to training gym nearby. The gym is Gold's Gym (Gorudo Jimu, in Japanese) located neaby area. It has good equipments and interior is fancy. Its trainers are well-educated and kind.
I recently realized that I should do work-outs not only at gym but also at home. I do not know how. I never had any work-out machine at home though I had a treadmill.
Then I asked a former Gold's Gym trainer who is now working as a freelance to come over to my place and give me instruction. I bought a dumbbell (10kg) for that.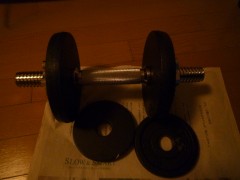 His personal training was excellent. He first taught me how to run on a treadmill, then push-ups, several ways of muscle training using one dumbell and finally abdominal. Surprised to know there are many ways to do at home. I am doing this excercise menu twice a week at home.
I really met a great personal trainer. He was nice, friendly, energetic and caring. But he is also polite and gentle. I will continue receiving his instruction. He, himself is a body building competitor. He is now working hard to participate in the Tokyo Open tournament held in July. He said he could not eat rice for dinner for the preparation.
I have a goal for training as well, not just being healtheir and muscular. I will be a nude model for drawing at an art school. I want to make my body more suitable for drawing.
Not just work-outs, I change my lifestyle for eating. From now on, I do not eat rice or spaghetti for dinner. I eat eggs and soys more often than ever. I will have much less sweets and alchohol.
Every day I drink protein powder with milk or water twice to gain more protein in my body.
I will make it.