29 September 2020
What I am writing might include inappropriate things.
Recently, the world is in turmoil. High temperature caused big forest fires in Brazil, California, Australia and other parts of the world, much more frequently ever before.
The pandemic by novel corona virus shut down or suppressed many of human activities. Over 1 million people died since the outbreak. No good medicine is discovered yet.
How are we going to deal with such matters?
Are we just being frightened?
Or maybe we've got a chance to rethink our way of life. This pandemic and big climate change forcibly changed our lifestyle.
California decided that the state would allow only electric cars in new car sale market from 2035.
More people work at home using internet. No time loss for commute. Seems like pre-industrial era, where most of people work at home or near their residence as farmers or craftsman. Internet enabled us to do similar things to what we do in office or school. Why not have we done that even before the pandemic?
Due to the high unemployment rate and unstable job market, people lost their jobs or get less income. To mitigate this situation, some economists propose "Basic Income" measure in which the government provide minimum level or less amount of income for living to all the people of the nation monthly.
In Japan, this year 100,000 yen (900 US $ worth) money was provided to all the Japanese nationals once a few months after the pandemic broke out.
The presented measure is to do it monthly all time around but abolish unemployment benefits, social welfare and retirement pension. But no homeless people on the street.
Such things would never have happened unless the pandemic broke out.
Because we are forced to stay home and work from home, we have to think of alternative way of living. Pandemic forced us to realize how vulnerable we are, and how fragile our world is.
As for the eco-crisis we've already faced a long before the pandemic, it has become obvious that people do not need to drive, ride or fly a long distance just for the business or study. Energy for transportation can be drastically eliminated.
Global warming might cause another pandemic by melting of permanent ice in Siberia or North Pole. This pandemic might become prep-school for another greater ones.
We all have to be serious about the world ecology crisis. We must act now and keep doing it.
Even after the vaccine or cure medicine is discovered, we would never go back to the life we had in pre-pandemic era.
Good lesson and good chance!
04 March 2014
Not homosexual, homosocial! I joined naked men in thong festival in Hobara town, Date-city, Fukushima Prefecture.
You may feel familiar with Fukushima. Yes, that is in the same prefecture in which that severe nuclear accident occurred after the earthquake and tsunami hit the nuclear plants 3 years ago. Hobara is 50 kilometers away from the Fukushima Daiichi Nuclear Power Plants.
On 2nd of March, I traveled to Fukushima from Tokyo. I brought my gaiger counter (radiation level measure). This was my 5th trip to Fukushima since that disaster. My purpose this time was my third time participation in the festival as naked man in thong walking and running on the street. Other 2 times I joined radiation clean-up mission of the town.
What my gaiger counter indiated at the Tokyo Railway and Fukushima Station were very similar.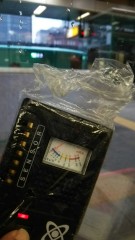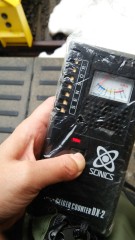 3 years ago, it was different. The below is what I took in Hobara Station July 2011, 4 months after the accident.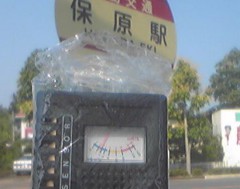 As you see, the counter needle went more right. It was over 0.1 Rem. More than 10 times of normal level.
However, it went down but still radiation level is higher than normal.
On that day I went to the gathering place near the Itsukushima Shrine in Hobara town to put on thong.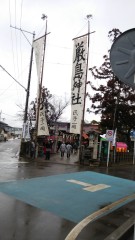 Over there around 70 men gathered to prepare for the participation. All guys became naked and bathed in hot water tub and after that they got themselves in thongs by local festival staff. Naked guys waiting in a room holding thongs in their hands. Talking about their bodies. Someone joked about that. (See the photos on this Japanese site which were taken 3 years ago) The thong contains cup to hold guys' private thing. After it was tightened by the staff, it was like being chained on your ass to hips. Kind of extra-ordinary feeling.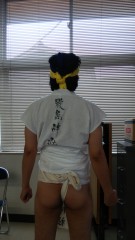 It is called, Fundoshi or Mawashi in Japanese. Sumo wrestler wear that. In the old days, it was maily used as underwear or swimwear for all the men in Japan.
The festival is named, Tsutsuko-hiki Festival. It literally means pulling the Tsutsuko, divine rice in a big straw bag which weighs 800 kg. To wish for rich harvest and health of the localies. By pulling the bag from all the direction the rice turns out to be soft and sweet rice cake. If you eat that, you can stay healthy all year around.
I learned about this festival when I joined the radiation clean-up mission. Then I decided to join the festival every year to wish for betterment of the town's environment. Only God can change things better, I guess.
After dress-up of the thong guys had to wait for the main event for 1 to 2 hours. Until then other things such as performances or children sports event went on outside.
During that waiting period, guys chatted each other drinking sake (Japanese alchohol beverage) and eating foods in a small room. It is the very men's world. Talking about life, sex and etc. I hesitated to talk about nuclear things because it was too serious for the localies.
Guys were mostly from Fukushima. One young man was from Australia. He said that he now lives in Iwaki-city in Fukushima as translator. He said that he enjoyed wearing Fundoshi. That amazed me. Only one caucasion young man among 70 Japanese men. It was like the short novel I wrote on this blog. A foreign guy experiences very traditional thing which modern Japense do not any longer.
After an hour long talk, I found myself very drank. The main event started and I ran with other guys to the shrine. Guys transported Tsutsuko on the carrier shouting "Wasshoi." After transporting it on main streets of the town, we placed that on the road. Then we, guys pull and bang that on the road shouting.
Later we transported that back to the shrine and the Tsutsuko bag was cut to open. Rice cake in it was divided and handed to participants and gallery. I enjoyed this festival last year and two years ago. However, this time I got too drank to remember what exactly I did.
I just hope things are getting better in Fukushima, Japan and the whole world.
30 January 2014
Last week I went to Hakuba Happo Ski Resort in Nagano Prefecture.
Surprisingly beautiful place to be because it was really clear day. Views from mountains were spectacular.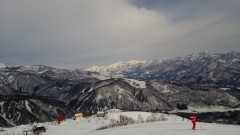 On top was like lunar surface.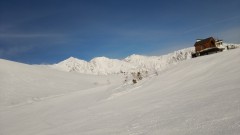 The courses are great.
One more surprising thing was that there were many foreign skiers or snowboarders. At least one out of 10 people skiing or snowboarding were foreigners, mostly from Australia.
I spoke with one Australian woman about why she chose to come to Hakuba. She said the place is better than Australia in terms of skiing or snowboarding because Australian snow are not good quality and snow leisure are more expensive. Since the season is opposite over there, people want to get away from summer heat, so snow leisure in Japan are very popular. There are repeaters of Hakuba visits. She said locals in Hakuba were so friendly and she and her family enjoyed spending vacation there.
I met many Australian skiers in Niseko, Hokkaido 3 years ago. Niseko is 2 hour flight from Tokyo. It is great in terms of snow quality, better than any other places in Japan or even the world. That is why I could meet skiers from Sweden in Niseko. Recently US Ambassador, Caroline B. Kennedy skied there.
Hakuba and Niseko both have other great tourism resource, Natural Hot Spring, Onsen. I bathed in hot spring bathes over there and of course met foreigners naked in bath tubs. Warming your body by natural heat water from volcano after skiing in the cold weather is one great feature of Japan's skiing.
But it seems Hakuba or some other ski resorts are better in the sense that the resort is closer to Tokyo, biggest tourist spot in Japan.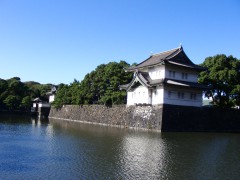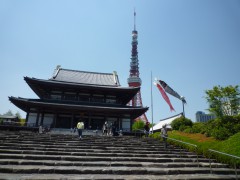 I heard some Australian tourists spend several days in Tokyo for sight-seeing and then got on the train to Hakuba. It took about 2-3 hours by train. Some use Japan's state of art express train, Bullet Train (Shinkansen).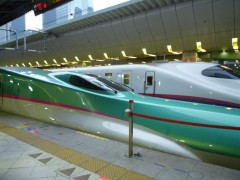 After they got to Hakuba, they spend a few days skiing and then took a bus to Narita International Airport to go back to their homeland. There is a direct bus line from the local bus station.
Wow, Japan has great tourism resources. Cool Japan!
If only no nuke accident like Fukushima happened 3 years ago, I can clearly state that. But I am so glad that so many foreign tourists stay in Japan even after such horrible accident that polluted all over the world occurred.
Japan should welcome them heart-warmingly. So we have keep healthy relationship with foreign nations. We must abandon nuclear power plants that jeapordize our nation and our planet.
For Australian we have to halt whaling in Antarctic Sea. No necessity for eating whale meat sailing so far away. Whaling in Antarctic Sea was never our tradition, only coastal fishery villages in a small scale.
I hope our people can improve ourselves by being aware of foreigners eyes. Knowing how other people see us lets us know ourselves better. We can view ourselves objectively. We should be grateful to foreigners.
By the way, I will come back to Hakuba soon.
I just come up with a good novel idea that can be a good travel course. The title is like "Hakuba International Lodge." I actually saw the sign of lodge over there. Skiers and snow boarders from all over the world joined the lodge and spend wonderful time and share meaninful experiences. Not just skiing or snowboarding, sight-seeing to Tokyo or Kyoto and naked bathing in natural hot spring (sometimes, co-ed style) and learn tea ceremony, zen mediation, etc.
Don't you want to try?
09 January 2013
In the beginning of this year, I went to Nozawa Onsen village in Nagano Prefecture.
The below is last year's footage, February 2012.
It is famous ski resort but it is also famous for natural hot spring town. The word, Onsen means natural hot spring in Japanese.
Interestingly enough, the town is not only famous for Japanese skiers but Australians, New Zealanders and other foreigners. A ski resort famous for foreigners I knew was Niseko in Hokkaido. I visited there two years ago. Then I learnt Australians there became more interested in Nozawa Onsen. That was why I visited Nozawa last year and this year.
The place was better than expected. Snow quality was great. The courses were varied. I saw many Australians and other foreigners skiing and snowboarding. Not as many as number I saw in Niseko but I could meet some Aussies every time I got on a lift. I even could meet them attending ski school which only provided Japanese intruction. They told me they learnt it by body language. Wow!!
I saw them outside the ski areas. That is public bath houses. There are 13 community bath houses in the village. It is open early in the morning until late at night. All of them were managed by localies and free of charge for anybody including tourists. The hot water comes from volcano line underneath the village. It smells sulfur and some of them were really hot. I could not imagine foreigners enjoying that. But I saw them quite frequently.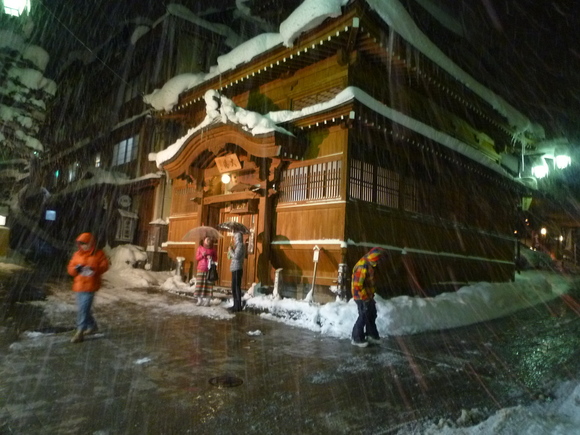 I spoke with localies. They told me they actually made sales to Australians flying there. However, they never change their village to resort style. They keep the way they have been from the past. You can't find any big hotels and leisure facilities over there. Just small local hotels, bath houses, temples, shrines, small shops, restaurants and bars. No big places except ski slopes. Very much like Japanese traditional village.
Localies seems to be proud of keeping their originality and personality. When I bathed in a community bath, one local man scolded a young boy saying "wash your penis before you get into the bath tub." That means keep the bath clean and respect the manners.
It is a very mystique place. Real winter wonderland!