10 March 2013
Real Patriots MUST oppose nuclear energy
2 year on after 311 Fukushima nuclear disastor along with the earthquake and tsunami.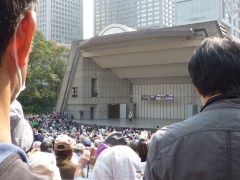 In Tokyo, on 10 of March Sunday, tens of thousands of people gathered in Hibiya Park located near the parliament and government buildings and then marched on streets calling for halt of re-operation of any more nuke plants. Now only 2 of 50 plants are operated since all the plants were shut down last May.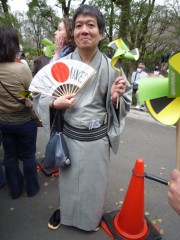 As Patriot, I joined the march to show my will of no-nuclear policy.
Nuclear energy is no longer efficient considering cost of safety measures and wastes disposal. Nuclear generation does cause severe accident, which no nation can perfectly prevent. It did happen like in Chernobyl and Fukushima and it will in future.
Surely we have to think alternative but nuke generation is no longer a choice for us.
Because I love my country, its land and its people. I can never let nukes pollute our land and people any more. I can never let my beloved nation depend on such inefficient and dangerous energy.
That is what a real patriot think. I wish other people in the world follow suit. Be patriot for your country and society.