16 May 2018
Have you heard of the term "Dark Tourism"?
This is the tour to spots in which historically or even recently terrible incidents happened. It is not a travel to have fun. Rather it is for travelers to study the past and present for the better future.
I recently found I have done that many times for many years. Actually I've written about some of such trips on this blog.
But here I present photos and name of sites, year I visited.
Pearl Harbour, Hawaii, the site the Japanese military attacked on US Naval Force on 7 of December 1941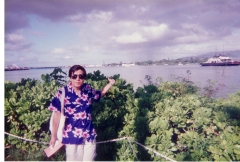 Nanjing China September 2004, the site of Rape of Nanjing in 1937, where the Japanese Imperial Army mass-murdered hundreds of thousands of Chinese including civilians.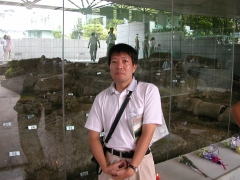 Auschwitz, Poland 2008, Holocaust Death Camp established by Nazi-Germany during the second world war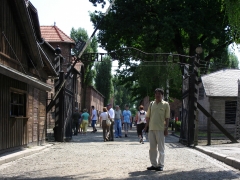 Hacksaw Ridge, in Okinawa, July 2017, A steep cliff, a big battle site between Japan and US during the second world war, where US forces climbed up to the Japanese Imperial Army Base
This incident was adapted to the 2016 film "Hacksaw Ridge." I joined a guide tour of viewing the site where the battle took place.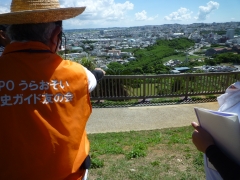 The below photos are taken at The Former Navy Underground Headquarters, which I took in September 2013.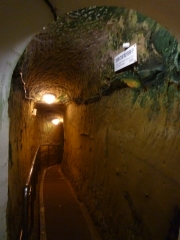 Trace of suicidal bombing by a cheif commander inside the headquarter in the end of the battle.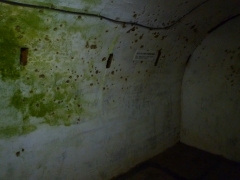 This year's March,
Execution site of 26 Christians in Nagasaki, late 16th century,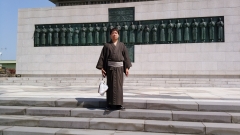 Half blown Torii Gate by the Atomic Bomb dropped on 9 of August 1945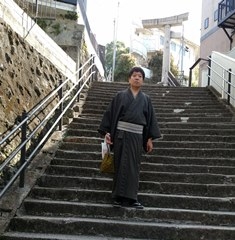 A-Bombing dome in Hiroshima, near Ground Zero of the atomic bomb dropped on 6 of August, 1945
There I met a survivor of the bomb and a German tourist and had local specialty food Okonomiyaki together at a restaurant nearby. I would like to write a mock-documentary script based on that experience.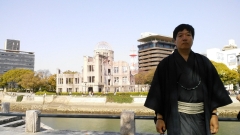 As for the recent matter, gate of Evacuation zone of Crippled Fukushima Nuclear Power Plants that was destroyed by the earthquake and Tsunami in March 2011. I visited there last year's March. Radiation Measure indicated twice higher level than normal. It is like another tour to Chernobyl.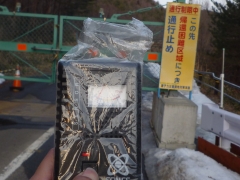 Some claim, visiting those places should not be regarded as Tourism. But I believe this is something we all have to do. Because we are living in a world such things can happen again anytime.
Later I want to show another type of Tourism, which I call "Hot Tourism." Another Study Tour but what you see is currently happening and can join the incidents if you like.