28 February 2021
It's been thought women are not good at mathematics and not suitable for engineering jobs. But that kind of notions were proved to be nonsense a long time ago. The film "Hidden Figures" described three Afro-American women working for NASA rocket engineering department as mathematicians, in Jim-Crow era, 1950's to 1960's.
I learnt about the film by Voice of America article on NASA's International Space Station program. NASA named the supply ship to the ISS Katherine Johnson after one of mathematicians in the biopic film.
They were not only being woman but Black women, who had to sit down on back seats in public bus and could not share the same bathroom with their white co-workers. But they did contribute to the very difficult space programs by calculating the orbit and designing rockets.
If they were white male, this story cannot be a film.
Breaking stereotype is the most important factor to counter racism or other type of discrimination such as gender, and sexual orientation. Stereotype is the origin of discrimination. Prejudice is biased view on others using stereotype images. Then people discriminate others based on prejudice.
Stereotype is baseless information about others. Like all Japanese can do Karate, which I don't. You cannot generalize others based on such stereotype. The sad thing is people judge others by these stereotypes and then sometimes treat them badly.
In the film, NASA officials found the women very useful to the organization's projects so they accepted them equally. If they hadn't accepted them as legitimate staff, NASA would have lost such great assets and wouldn't have succeeded in historic space missions in those days.
Stereotype, prejudice, and discrimination undermine progress of our society.
Let's get rid of such things from our world.
20 March 2019
I bought a DVD of it last year. But I had seen the film many times before I bought that.
The story of an Austrian woman who became a governess for seven children in von-Trappe family and was married to father of the children, Georg von-Trappe and the family became a singing group in 1938. But in the end, they decided to escape from Nazi-Occupied Austria.
The story is based on the true family history.
Songs in the film are all great and became famous. It seemed that is all about music. But the film described what happened in Austria during that time. Annexation of Austria by Nazi-Germany. Annexation was done peacefully and there were many local sympathisers like Rolfe, a boyfriend to the oldest daughter.
Because recent movement in the world is becoming similar to that period, I watch this film from different angle.
Why did people favor such authoritarian regime? What kind of atmosphere was that?
Actually, people were less cautious than they should have been.
That is what you can learn from the film. Good history lesson.
19 August 2018
Japanese pacifists sing praises for Costa Rica's disarmament.
According to the documentary "A Bold Peace," the nation abolished national army in 1948, the same period Japan announced current constitution which states disarmament.
Japan was actually forced to do so by US occupational force. But Costa Rica did that internally.
This was a way to counter US imperialism in the region. US used military forces of Central American nations to remove anti-America regimes by provoking coups.
In that sense having military is a huge risk for the small nation.
Even if the nation tries to counter US by arming itself as much as possible, it can never compete with America 's gigantic military force.
That was a strategy for them. Thing in common with Japan.
Because Japan officially does not have a military force, Japan has actually never sent combat forces to overseas since the end of Second World War, only supply or monitoring staff.
If we had one like South Korea, we might have gotten involved in Vietnam war and massacred civilians.
The common issue is how we deal with the US.
Conclusion of the film describes how US undermines peace, environment, social welfare and prosperity of the world although they often claim themselves to be the leader of free world.
Let's think about how we deal with the US!
16 May 2018
Have you heard of the term "Dark Tourism"?
This is the tour to spots in which historically or even recently terrible incidents happened. It is not a travel to have fun. Rather it is for travelers to study the past and present for the better future.
I recently found I have done that many times for many years. Actually I've written about some of such trips on this blog.
But here I present photos and name of sites, year I visited.
Pearl Harbour, Hawaii, the site the Japanese military attacked on US Naval Force on 7 of December 1941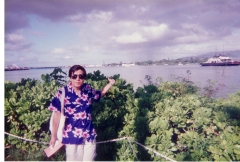 Nanjing China September 2004, the site of Rape of Nanjing in 1937, where the Japanese Imperial Army mass-murdered hundreds of thousands of Chinese including civilians.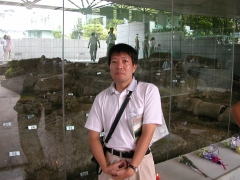 Auschwitz, Poland 2008, Holocaust Death Camp established by Nazi-Germany during the second world war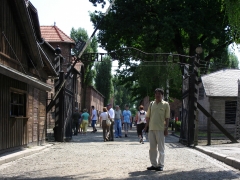 Hacksaw Ridge, in Okinawa, July 2017, A steep cliff, a big battle site between Japan and US during the second world war, where US forces climbed up to the Japanese Imperial Army Base
This incident was adapted to the 2016 film "Hacksaw Ridge." I joined a guide tour of viewing the site where the battle took place.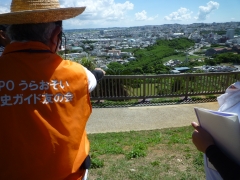 The below photos are taken at The Former Navy Underground Headquarters, which I took in September 2013.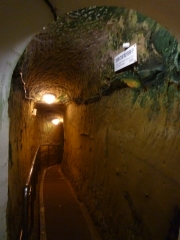 Trace of suicidal bombing by a cheif commander inside the headquarter in the end of the battle.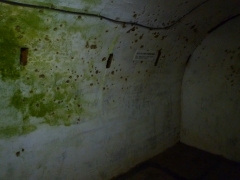 This year's March,
Execution site of 26 Christians in Nagasaki, late 16th century,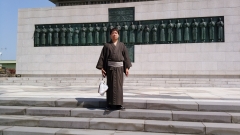 Half blown Torii Gate by the Atomic Bomb dropped on 9 of August 1945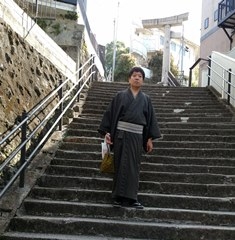 A-Bombing dome in Hiroshima, near Ground Zero of the atomic bomb dropped on 6 of August, 1945
There I met a survivor of the bomb and a German tourist and had local specialty food Okonomiyaki together at a restaurant nearby. I would like to write a mock-documentary script based on that experience.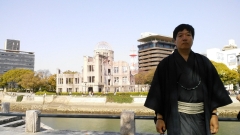 As for the recent matter, gate of Evacuation zone of Crippled Fukushima Nuclear Power Plants that was destroyed by the earthquake and Tsunami in March 2011. I visited there last year's March. Radiation Measure indicated twice higher level than normal. It is like another tour to Chernobyl.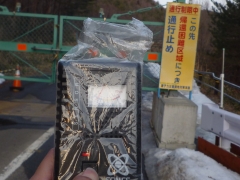 Some claim, visiting those places should not be regarded as Tourism. But I believe this is something we all have to do. Because we are living in a world such things can happen again anytime.
Later I want to show another type of Tourism, which I call "Hot Tourism." Another Study Tour but what you see is currently happening and can join the incidents if you like.