20 April 2006
What is the definition of Patriotism for you?
Is "Patriot Act" really patriot?
What do you think about pledging allegiance and singing anthem at school?
I do not like my country. I always pledge allegiance to myself, not my country.
But I think that's Ok. The individual always needs public services to benefit him or herself. People believe their country can protect them when they are in trouble. That is why an individual does contribute to their country. They do not want to serve the country that gives them troubles.
Patriotism itself is aritificial, and in fact just illusion. It is often misused by clever elites to manipulate the whole society.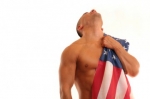 02 April 2006
This is the season I can think the scenaries of our country are better than any other country in the world.
Streets and parks in the city are decorated with pinky-white cherry blossom trees. Please see the photo album. I have more pictures of cherry blossoms in the city.