17 April 2008
Dear U.S. Ambassador to Japan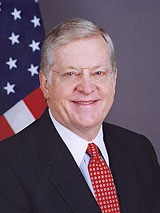 The United State Ambassador to Japan, J. Thomas Schieffer
Embassy of the United States of America
1-10-5 Akasaka
Minato-ku, Tokyo 107-8420

Member of "Boycott on American goods to protest USS "George Washinton" deployment on Yokosuka base" Association

Declaration of "Boycott on American goods to protest USS "George Washinton" deployment on Yokosuka base"


Dear Sir,

American-Japanese relations have already existed for more than 150 years. Along the way there was a war between the two countries, but in the post-war period I believe that good relations have been fairly consistently maintained. In recent days however, an incident has taken place which is shaking up this relationship; it is the deployment of the nuclear aircraft carrier the USS George Washington from August 2008 to the American military base in Yokosuka city, which is not that far away from the capital city, Tokyo. The deployment of this kind of aircraft carrier so as to make its home port within Japanese territory is unprecedented and a warship which is stacked with nuclear reactors is in a manner of speaking a nuclear power plant floating on the sea.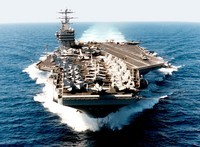 The American Navy has asserted that the nuclear aircraft carrier is safe, but a number of objective pieces of information have proved that its deployment in the national capital region presents a significant danger. For citizens living in the capital region and for the Japanese people, it is very difficult to allow this to happen. I believe it is well known that in Japan confidence in nuclear power itself is comparatively lower than in your country, and recently due to an earthquake the world's largest nuclear power plant has continued to have operations suspended. Additionally, trust in the American troops stationed in Japan themselves has also fallen due to the deterioration of the environment as well as legal order in surrounding areas. No matter what justification is made by your country's government, it will not be persuasive. Essentially the American troops stationed in Japan are in a position to protect the lives and property of the Japanese people, but I feel very angry by the fact that they have increased the danger to the lives of Japanese citizens.

Therefore, I appeal to the governments of the United States and Japan to stop the establishment of a home port for the nuclear aircraft carrier. Since an agreement has already been reached between both countries' governments, obviously I realize that it cannot be easily overturned; the purpose of this correspondence is not only to pass on my protests however, but also to notify that until efforts to create a home port are canceled, I will expand the movement to reject the purchasing of American goods.

While these actions are those of an individual, in order for them to be not simply my own, everyone will make an appeal in order to have a larger number of people participate. Therefore an association called "BOYCOTT ON AMERICAN GOODS TO PROTEST USS "GEORGE WASHINGTON"deployoment on Yokosuka base" was established. Basically it will be a movement for individuals to not purchase American goods or goods which are involved with American capital from within their consumer spending capabilities. It is a call to not only stop buying American products, but also to withdraw funds from accounts at American capital banks, cancel insurance plans, and stop using restaurants and amusement parks. Action will also be taken to not watch American movies at the theatres or on DVD.
You may think that developing a movement to boycott goods in response to the problem surrounding a nuclear aircraft carrier is peculiar, but it is not any different from the boycott on Japanese goods in protest of Japanese whaling in the Antarctic Ocean. If the unreasonable treatment the government of the United States is giving to the Japanese people is considered, as a Japanese person I believe the desire to stop buying goods which have to do with America is a natural sentiment. Of course, this movement is not being carried out with the intention of slandering individual Americans who are living in Japan. The target of this protest is strictly the American government's decision at this time to establish a home port for the nuclear aircraft carrier.

After the USS George Washington has arrived in Japan in August, I believe that the movement will not stop and naturally the boycott will be expanded. I am sure you are aware that while the carrier is anchored, even without an accident occurring higher levels of radioactivity than usual have been detected. No matter how much the navy denies its connection with the aircraft carrier, it has spread around Japan as a piece of dangerous news in the blink of an eye, and has without a doubt resulted in an increase in distrust against not only the American troops stationed in Japan but also against the American government and the country as a whole. The establishment of a home port for the nuclear aircraft carrier will result its long-term anchoring meaning that that mistrust will earnestly grow, and a warship which bears the name of one of your country's founding fathers will be considered as a "third atomic bomb" to the Japanese people. This is the extent to which harm will be done to citizens' sentiments.
This event is the biggest crisis which has faced bilateral relations since the end of the Second World War. It will greatly affect not only military exchanges, but also economic and cultural ones.

Please do not forget that citizens, in addition to political institutions, are important players in the diplomatic process today. This is like "Declaration of Independence" by Japanese citizens.

Sincerely,


Please also read this article to know more about the meaning of this movement.