08 April 2015
Festival of Japan's very original free sex culture
Last Sunday, I went to Kanayama Shrine in Kawasaki city in Kanagawa Prefecture, neighboring prefecture to Tokyo. Over there held annual festival named Kanamara-Matsuri.
I saw very surprising scenes. The giant symbols of male genitals are exhibited.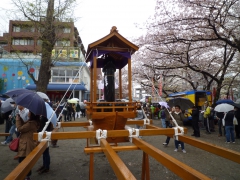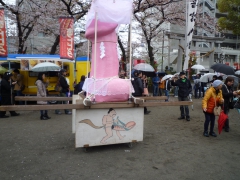 They are the things worshiped for centuries at the shrine.
The festival was to pray for the health of people, especially to avoid sexual transmitted diseases.
The symbols were to be carried outside the shrine and to be exhibited on streets in the town.
They are portable shrine, so called Mikoshi.
Not just Mikoshi, there sold candies whose shapes were like the genitals of female and male.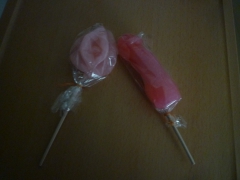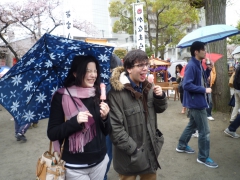 One third of spectators were foreigners although this place is not known as major tourist spot but it seems known as Japan's unique culture.
It is very unique taking Japan's conservatism into account. Japan is also very modernized and industrial state.
Then why such festival is held.
It is because that was Japan's very original culture before modernization in late 19th century, before westerners came to educate us to be "civilised." That was westerners who changed our attitude towards sex. Since then, sex has been treated as an indecent matter that we should avoid talking about.
Now westerners are campaigning free sex and praising Japan's native culture that has been forgotten.
The priest of the shrine claimed that significance of the festival is to know that you are living life. If not, one could never come to the festival.
It is not indecent thing but rather we should worship as humans.