29 July 2021
I recently come to think "Small is beautiful" meaning you do not have to seek bigger size. Why not just stay in a small scale, which may be more comfortable?
I live in Tokyo, where so many tall modern buildings stand. But I am not attracted to such scenery any more.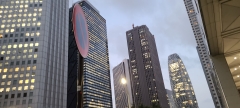 Now I am attracted to traditional district of Kyoto, where wooden low height houses line up.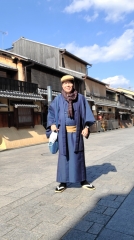 Tall modern buildings consume so much electricity that requires mega power plants causing mass emission of carbon dioxide or radioactives.
Since so many people gather in small areas, people become more susceptible to infectious disease like the current pandemic.
Why do we seek higher, bigger, and more gorgeous things? I am fed up with these things.
Not only the tall modern buildings but ongoing Tokyo Olympics are good example. Why do athletes want to compete with others for the gold medals? To become a hero, or get a prestigious status?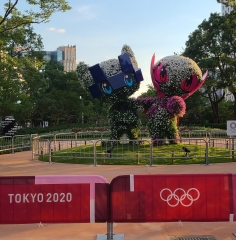 What is the significance of competing in Olympics? Is it worth risking their bodies? No way. Just a sport.
Major corporations utilize them as tools to boost their sales. Olympics are commercial shows.
This time due to the pandemic, no spectators are at the competition, meaning mass-gathering is a bad way for public health. Instead TV broadcasting worked.
Why do we need to watch such big events?
I would rather like to join a small banquet with ten or less people to be entertained by Geishas. So I can get much more closer to real entertainers than televised figures.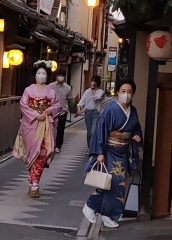 What should be the goal for humanity? I do not think tall modern buildings and Olympic athletes represents the answer.
04 July 2021
A famous classic musical film was remade using a protagonist with a Black skin. Traditionally the protagonist was played by a white girl.
Is this part of Hollywood's "Diversity Casting" campaign?
Sounds good. Good musical play. Actors sing very well. I was not bothered by the Black Annie. What I was still bothered was a rich man who adopts Annie was a Black man.
Maybe a white man adopts a Black girl is not politically correct?
But how many of white audience enjoy this film? Wasn't it for Black audience?
In the last scene of the film, a Black man kisses a white woman. Is this widely acceptable in U.S.?
Wasn't this too much of liberal twist?
I am not being racist but I am realist and view the world from realist perspective.
Look who was the President of the United States last year.
I just don't think this casting really fits the current social trend of that country.