28 February 2022
Academy winning film (1986) directed by Oliver Stone.
A young American boy joined the military force combatting in South Vietnam, and witnessed the hell including division within the comrades.
Although it gained a good reputation, it wasn't as good as I expected.
I liked "Born on the 4th of July" better among Oliver Stone's Vietnam films.
The cause for the Vietnam War was to defend Vietnamese from communism.
But they failed. Then they failed in Iraq and Afghanistan later.
Now the war between Russia and Ukraine broke out. US seemed to side Ukraine but announced they would not send any troops to help Ukraine fight against Russians. It was a kind of betrayal act since US said they would not block Ukraine from joining NATO and in the past signed the memorandum that ensures security of Ukraine in exchange for abandoning nuclear weapons of former Soviet Union.
America proved themselves to be no police of the world.
So please remove unnecessary forces from our country and stop building a new base on a beautiful island and the sea along the island as I mentioned in this post.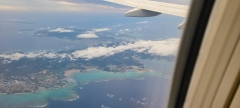 Learning more about history of America's vietnam war and the island where a new base is being built currently, I came up with a novel and started to write on my Japanese blog. The story took place on the island. A Japanese female singer in 21st century time-slipped to the Vietnam war era in a bar on the island and met with American soldiers.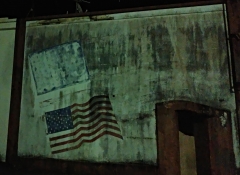 After I finish writing up the story, I am planning to post English translation on this blog.