25 July 2007
Visited SAYURI's town
I went to Kyoto last night and came back home this morning. It was hectic trip. Indeed it was not a travel for private pleasure. The trip was for business. But I could manage to visit some tourist spots in Kyoto.
One of them is Gion town street, where my favorit movie "Memoirs of a Geisha" story took place. Geisha named SAYURI grew up there. It was pretty and very Japanese town. Unfortunately I could not see any Geisha walking on the street because it was early in the morning. But I enjoyed the street view very much. See the picture below.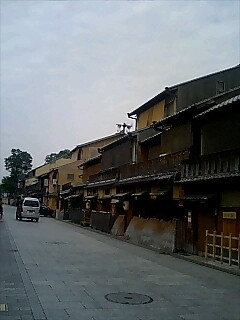 The other place I went to was Kiyomizu Temple. It is famous for high stage wooden building. There is a proverb in Japan, "Jumping off the Kiyomizu Stage." meaning trying to do a big new thing. Imagine how brave you have to be to jump off this stage.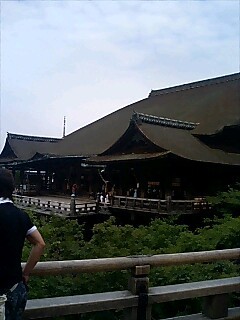 This is the view from the stage. It is 3-5 story building tall but in the old days, it was very high.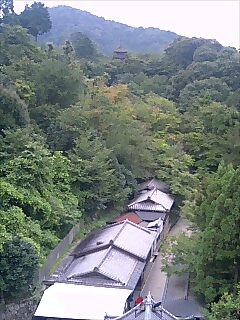 You can see other pictures of Kyoto along with other places in my photo album section on the right. Click on Japan Scenaries.
Kyoto is like foreign place for me because I used to live in US for several years and visite many foreign cities in Europe and China. Kyoto is one of great world's heritage.
Kyoto is beautiful, I am planning to visit there again near future. I will talk more about it later.