28 February 2022
Academy winning film (1986) directed by Oliver Stone.
A young American boy joined the military force combatting in South Vietnam, and witnessed the hell including division within the comrades.
Although it gained a good reputation, it wasn't as good as I expected.
I liked "Born on the 4th of July" better among Oliver Stone's Vietnam films.
The cause for the Vietnam War was to defend Vietnamese from communism.
But they failed. Then they failed in Iraq and Afghanistan later.
Now the war between Russia and Ukraine broke out. US seemed to side Ukraine but announced they would not send any troops to help Ukraine fight against Russians. It was a kind of betrayal act since US said they would not block Ukraine from joining NATO and in the past signed the memorandum that ensures security of Ukraine in exchange for abandoning nuclear weapons of former Soviet Union.
America proved themselves to be no police of the world.
So please remove unnecessary forces from our country and stop building a new base on a beautiful island and the sea along the island as I mentioned in this post.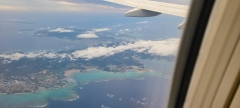 Learning more about history of America's vietnam war and the island where a new base is being built currently, I came up with a novel and started to write on my Japanese blog. The story took place on the island. A Japanese female singer in 21st century time-slipped to the Vietnam war era in a bar on the island and met with American soldiers.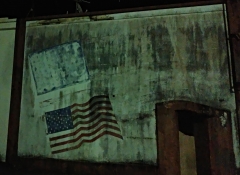 After I finish writing up the story, I am planning to post English translation on this blog.
25 August 2021
The capital of Afghanistan, Kabul was suddenly occupied by Taliburn regime, managed by Islamic foundamentalists in the middle of August 2021 when the US forces were withdrawing from the country.
A lot of Afghans are fleeing their homeland including the former President of the state, Ghani. The scenes of fleeing reminds me of what happened in Saigon, Vietnam, April 1975.
A lot of Vietnamese who corporated with the South Vietnam and the US rushed into the US embassy. Helicoptors took off to carry then Ho Chi Minh's enemies to the sea outside Vietnam.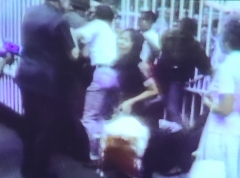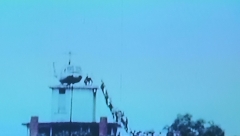 Finally helicoptors to carry refugees were dumped into the sea after landing on military ships due to lack of space to store them inside the ships.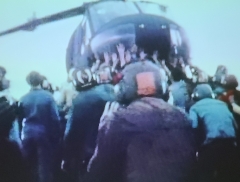 It seems like America failed again or America's mission in Afghanistan is over just like America's involvement in Vietnam.
I recently watched the documentary programs that featured the Vietnam war.
In early 1960's, wife of the South Vietnam dictator's brother said a terrible thing to those whom they oppressed. They were Catholics and they oppressed Buddhist monks. Then some of the monks burned their bodies in public in protest of the dictatorship.
"What have Buddhist monks done? The only thing they have done is barbeque one of their monks whom they intoxicated and abused confidence. Even that barbequing is for self-sufficient mean, using imported gasoline."
Then people in the South Vietnam stood up to fight for unification of Vietnam.
North Vietnam force were attacking South Vietnam jointly with Viet Cong warriers within the South.
To block weapon supply transport route called "Ho Chi Minh route" between Laos, Cambodia and South Vietnam, US military utilized Hmong tribe who felt Communism was threat to them. Their village lifestyle was depicted in the film "Apocalypse Now."
After the fall of Saigon, Hmong people became refugees from Vietnam and settled down in Minesota State. Their community was featured in the film "Grand Torino."
What a history! Vietnam and Afghanistan. What are the commonality between the two!
31 March 2007
The story of the film reflects Vietnam War Era.
A deserter from Vietnam named Even Bonner played by Peter Fonda met with a famous fashion model in Marrakech, Morocco. Her name was Deidre Mcluskey played by Lindsay Wagner.
Even decided to turn himself in to end his fugitive life. But he fell in love with the fashion model. She did, too.
Even knew this love would not come true because he would be in jail. He had no future. But they could not give up their love and they had little time to be together.
One of good things about this movie was the scenaries of the location. Marrakech, Casablanca, Paris and New York.
Very exotic, the film makes you feel you are traveling with the characters.
The other good thing was Lindsay Wagner, who later became very famous by the popular TV series "The Bionic Woman." I liked that show. She was very beautiful. She was suited for her role, a top fashion model who could be a cover model for VOGUE.
I just wonder if Hollywood can remake this movie by using a character of Iraq War deserter. In fact, Marrakech is closer to Iraq than Vietnam.
This movie might be considered anti-war sentiment movie. I borrowed a video from a peace group manager. But to me as ordinarly movie fan, it was just a love romance with traveling. I like traveling, that is the main reason I came to like this movie. I hope some day I can visit the same places shot in the film.
You can see a clip from the movie on this site. The scene a fashion model first met with a deserter on the train from Marrakech to Casablanca. She came up to him to ask if he had glass to smoke. But she upset him because he was crying in the compartment.