03 February 2008
Surprising Heavy Snow in Tokyo
I am showing you some great photos of Tokyo's snowing views.
I took some photos and video clips in Tokyo's most famous park "Shinjuku Gyoen (Shinjuku Garden)."
Heavy snow covered big turf field.
It was very cold but very amazing views.
The below photo is Chinese house in the park.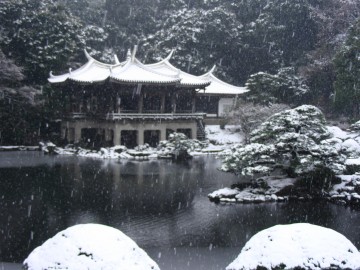 Next is Japanese garden and the skyscraper.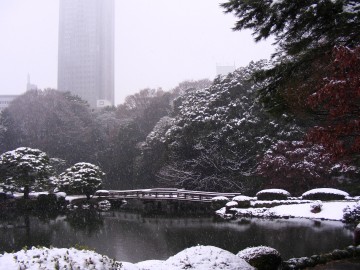 You can see the video clips on You Tube site, Tokyo Heavy Snowing. The first scene is the view of the city from balcony on the 11th floor of the building.
Compare with Tokyo's most beautiful Park, which is normal view of the park.