31 July 2008
Ich bin ein Berliner!
Between 9 and 12 of July, I was staying in Berlin, Deutschland (Germany).
It was a beautiful and interesting city. The purpose of visiting there was to learn history of holocaust and the Cold War era.
The first place I visited was Holocaust Memorial. It is Wave of Stones.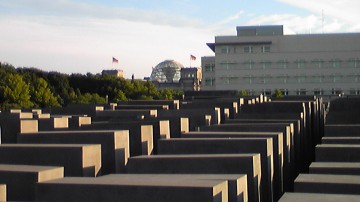 The memorial for 6 million Jewish victims. The place was near Brandenburger Gate and the Parliament Building.
On one downtown street, I found small memorial plates. It is called "Stolperstein. (Hitting stones)" One of 1600-1700 existed on Berlin streets to mourn holocaust victims.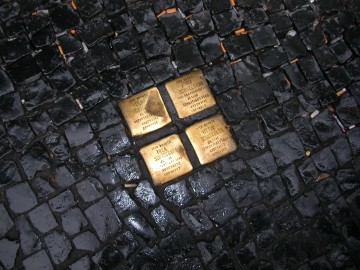 I also visited some history museums. One of the most impressive ones was German History Museum. I saw below postar for Anti-Jew proganda, which depicts Jews as greedy and communist.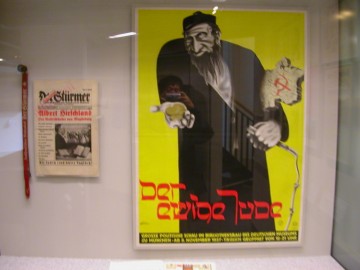 The same museum exhibited part of former Berlin Wall.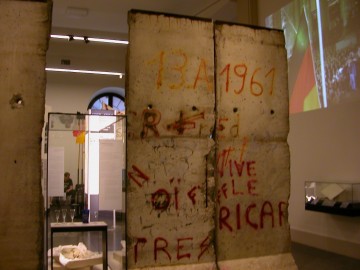 I went to Checkpoint Charlie, the former checkpoint between West and East Berlin. That now became tourist spot.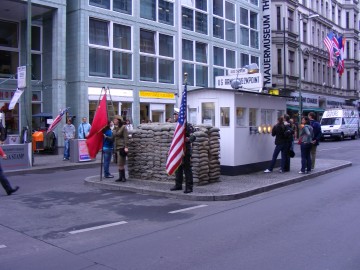 The below photo is memorial for Border Crosser who failed and then being killed.
Berlin experienced very dramatic history. I really felt that by being there.
I've made video clip of my stay in Berlin. See this you tube clip.
On 12 of July I left Berlin for Krakow to see one of the famous World Heritage designated by UNESCO.
I will talk about that later.
Danke schonn!