17 August 2008
Visited Auschwitz in Poland
This is the sequel of already posted article "Ich bin ein Berliner." My trip in Europe last month. After I enjoyed my 2 day stay in Berlin, I flew to Krakow, the old capital of Poland. From the city, I went to one of the famous World Heritage sites. It took 1 and a half hour to get to Auschwitz Museum by car. It was clear and sunny day. The place looked strangely beautiful although what happend there was so scary. At first I went to the second part of the former concentration camp, Birkenau.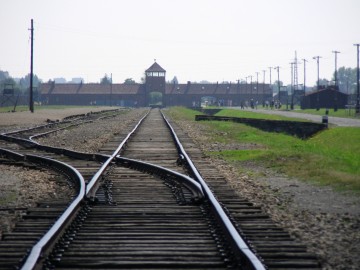 Over 1 million people were said to be murdered there. The below photo is the bombed gas chamber. Nazis bombed the chamber when they left that place to destroy the evidence. It looked like Roman ruin to me.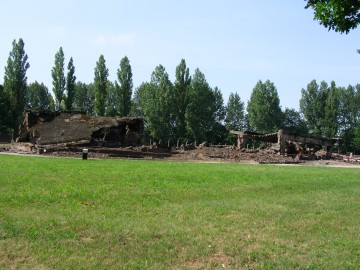 The below is where the prisoners slept and their toilet.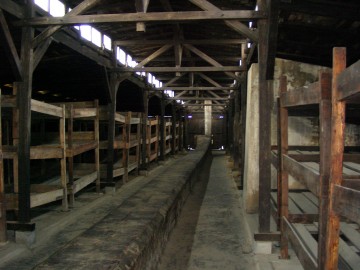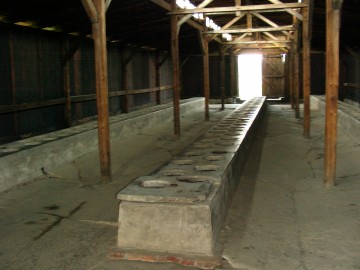 Also the below is the site of forced labour in the ditch.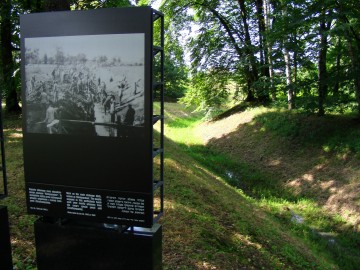 The below is the freight train car used for deportation of the prisoners. No seats in it. They had to stand up inside for days without food.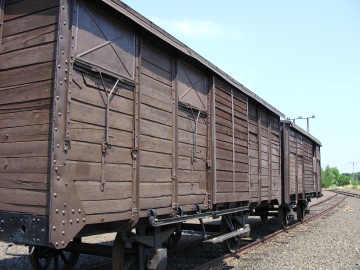 Then I went to the Auschwitz. That is me in front of the famous gate "ARBEIT MACHT FREI. (Labor makes you free.)" But the prisoners never became free. 90% of them died inside the camp.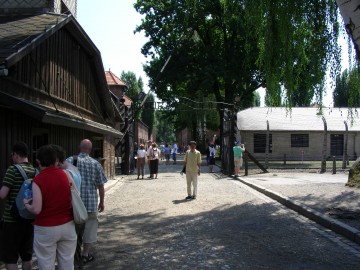 You can also see the
video clip
of my vist of the museum.
What lessons do we get from Auschwitz?
I think the most important thing is to learn what was the cause of such genocide. What was the beginning?
I recommend you to watch the DVD titled "
Hitler, The Rise of Evil
." Anti-semetism was not the only reason. What you can learn might help prevent similar event from occurring in the future.
GOD BLESS HUMANKIND!