11 September 2008
After 7 years, where is Bin-laden?
Today marked 7th anniversary of 911 attack on WTC and Pentagon.
The U.S. army attacked Afghan and Iraq without mercy to civilians. The purpose was to find Bin-laden.
But where is he now? In Guantanamo?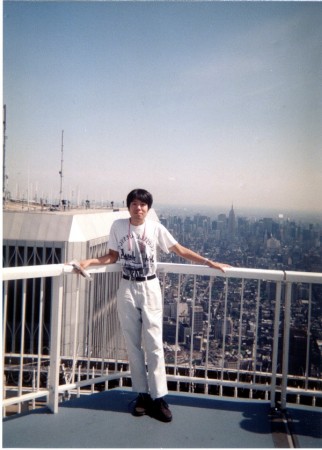 Things are getting worse since 911. The photo was taken in July, 1993 just after first terrorist attack took place in WTC. As you see, I was wearing United Nations T shirt. I don' t have that shirt any more.
I think 911 opened the door to awful 21st century.