09 March 2009
Short Novel: "Bauhausler" Introduction
A new novel after 4 American Hostages in Baghdad
A story of Japanese woman who experienced Bauhaus art and love romance in Berlin, early 1930's when Nazis came to power.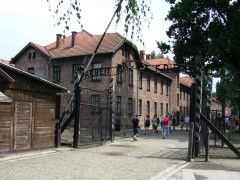 Auschwitz Museum in Oswiecim, Poland November 2009
"Ladies and Gentleman. Thank you for gathering today. We are here to honor the biggest contributor to this museum in our history. Late Madam Masako Chikano."
A man spoke in Polish and English in front of tens of people, mostly journalists gathered in the conference room. The speaker was the head of the museum. Auschwitz-Birkenau, The World Heritage, death camp built by Nazi-Germany.
Late Madam Masako Chikano was called "Hotel Queen". She died of natural causes last month. She was 98 years old when she died. She established one of world's most biggest hotel chain, Chikano Hotels, which have franchises in most of major cities in Japan and the rest of the world. The chain ranges from high-class to cheap business purpose only style. But all the hotels she owned had one thing in common, every room, lobby, and some of the corridors placed interesting pipe chairs, usually called Wassily Chair. It is one of most symbolic Bauhaus furniture.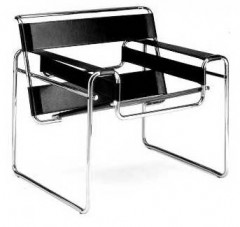 Some of the hotel buildings were designed in the way of Bauhaus concept. Modern, functional, minimumal ways.
It was one of the mysteries of the hotel queen, why she liked Bauhaus style. She was very mysterious woman.
Other mysteries are,
Although she had been known as most energetic business woman in Japan until her retired age 80, she had been single for her life. She dedicated her life to hotel business, but she was actually very beautiful woman that could attract any man. Indeed she was once married when she was 20 to 21. But she never was remarried after the divorce of first marriage.
The will she left said that she wanted to donate all her fortune to the Auschwitz Museum. That may be a biggest mystery of her. What made her want to do such thing?
The speaker held the will in his hand and said,
"To begin with, we have to talk about her connection between this museum and her early life experience. This is the part rarely known about her life. She never wanted to talk about that part in her life. But that was most important part in her life as mentioned in the will. Now let us unveil one of the most important mysteries of this woman."
Berlin, Germany, October, 1932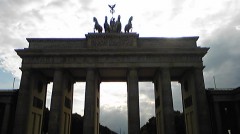 Masako Chikano arrived in Berlin. She came to capital of Germany, Deutcheland all the way from Yokohama, Japan. First by ship, almost 1 month travel to Marseille, France via Colombo, Ceylon (Sri Lanka) and then from Marseille to Berlin by train for a few days.
She was heart broken after the divorce. Because of the divorce just a year after marriage, she was treated as embarrasment of her family, Baron Chikano, a noble man who rooted from highest rank of samurai clan. Her father, Baron Kozo Chikano was a member of House of Lords and ran business of finance and military equipments. Her family belonged to elite class in Japan.
The reason that she got divorce was she had an affair with her husband, Yoshio's best friend Takeshi. Actually Yoshio regarded him as his sworn brother. Both of them belong to Japanese Imperial Navy. Her affair with Takeshi made him angry and kick her out. She could have been prosecuted of adultery but her husband did not because of her family's influence in the society and he did not want to prosecute his sworn brother either. After she came back to her home, her family had to kick her out because of biggest blunder in the family's history. She had dishonored her family's name. They had to hide her until the bad reputation would fade away. Her father ordered her to leave Japan for several years. She had to stay in foreign country where no one knew her.
She had good command of English and Germany since she learned those languages from childhood as part of upper class education. She chose to go to Berlin, Germany. She did not have specific reason to choose it. She just prefers learning modern art. She heard good reputation of German born modern art, Bauhaus.
Here she was in Berlin. She opened a door to her new life. She believed she could forget about all the mess.
Continued to Chapter 1.
This novel is copywrighted by this blog's manager, Masagata.