13 June 2009
Became a free walking tour guide for Imperial Palace
Today, I have become a guide for free walking tour guide for Imperial Palace in Tokyo.
Though I am not a professional guide but I speak English so I joined the volunteer activity.
It was nice. Today I and other two guides started the tour from Tokyo Station.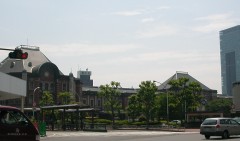 There were 10 people gathered at the exit. They were from Canada, Australia, Sweden and North Carolina (U.S.A).
After explaining to them history and current renovation plan of Tokyo Station, we took them to Tokyo's most famous tourist spot, Imperial Palace.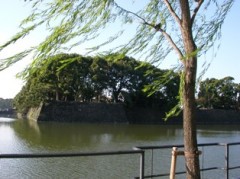 We explained to them how the castle was protected from invaders, such as surrounding mort, Stone Walls, Trap gate, and checkpoints.
We talked about middle age to modern time history of Japan as to how the country was developed into a unified nation.
It was sunny and hot day. They really seemed to enjoy the tour.
If you are living in Tokyo or have a chance to visit here, why don't you join the tour.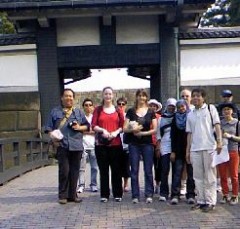 The tour is held every Saturday afternoon at 1PM. Gather at the Marunouchi central exit of Tokyo Station.
Straight-ahead is Imperial Palace.
See you there!!