31 October 2014
Film "Grace of Monaco" Monaco is like the imperial palace in Tokyo
A biographic story of Grace Kelly who left Hollywood when she was a top star and got married to the Monaco Prince.
I remember TV documentary on her life a long time ago. It was her family's philosophy that leaving the business when he or she is on the top ranking. Not letting anyone see you downgrading.
Indeed, she did.
The film was criticized for historical inaccuracies, so it was noted as fiction based on facts.
But I enjoyed the film because Nicole Kidman who played Grace Kelly was really beautiful.
I first learnt that Monaco's official language was French. The kingdom always had struggles with its fearful neighbor, France.
Maybe getting Grace Kelly married to the royal family was one of biggest strategy to secure their kingdom's soverignty.
Monaco never had military but such a big weapon, the world's most famous celebrity so that no one wanted to destroy the kingdom including her.
A country image is a big thing. Japan has monarchy, emperor Akihito and his family.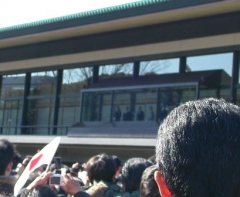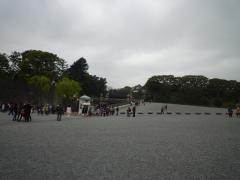 Their residence is size of Monaco. One family occupied huge area in the capital but they contribute a lot to the nation. Former emperor, late Hirohito was about to be accused of war criminal but the U.S. force did not indite him because of fear of rebellion from his people that might make occupation difficult.
The film made me think about Monaco whenever I go to the imperial palace in my city. Actually I am a guide who escorts foreign travelors to the imperial palace. If you want to know more about the tour, please visit this site.