23 January 2013
Aren't they sexy? They are really Japanese men saving Japan's heritage.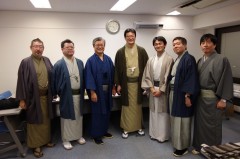 A tall man in the middle is Mr. Hayasaka Iori, who is a male kimono producer. A man in blue kimono next to him is a president of English learning school, CEL English Solutions. The pair held the kimono party in Tokyo on January 14, 2013.
Recently very few Japanese wear kimono. Especially among men, very very few do. So a lot of kimono business went bankrupt. Kimono industry has been shrunk by that.
If more foreigners encourage Japanese men to wear kimono, I think, more of us will wear that.
I would like foreigners visiting Japan to see more men and women in kimono and enjoy.
09 January 2013
In the beginning of this year, I went to Nozawa Onsen village in Nagano Prefecture.
The below is last year's footage, February 2012.
It is famous ski resort but it is also famous for natural hot spring town. The word, Onsen means natural hot spring in Japanese.
Interestingly enough, the town is not only famous for Japanese skiers but Australians, New Zealanders and other foreigners. A ski resort famous for foreigners I knew was Niseko in Hokkaido. I visited there two years ago. Then I learnt Australians there became more interested in Nozawa Onsen. That was why I visited Nozawa last year and this year.
The place was better than expected. Snow quality was great. The courses were varied. I saw many Australians and other foreigners skiing and snowboarding. Not as many as number I saw in Niseko but I could meet some Aussies every time I got on a lift. I even could meet them attending ski school which only provided Japanese intruction. They told me they learnt it by body language. Wow!!
I saw them outside the ski areas. That is public bath houses. There are 13 community bath houses in the village. It is open early in the morning until late at night. All of them were managed by localies and free of charge for anybody including tourists. The hot water comes from volcano line underneath the village. It smells sulfur and some of them were really hot. I could not imagine foreigners enjoying that. But I saw them quite frequently.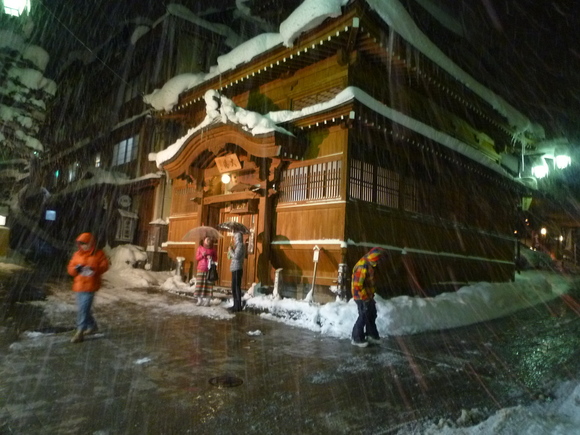 I spoke with localies. They told me they actually made sales to Australians flying there. However, they never change their village to resort style. They keep the way they have been from the past. You can't find any big hotels and leisure facilities over there. Just small local hotels, bath houses, temples, shrines, small shops, restaurants and bars. No big places except ski slopes. Very much like Japanese traditional village.
Localies seems to be proud of keeping their originality and personality. When I bathed in a community bath, one local man scolded a young boy saying "wash your penis before you get into the bath tub." That means keep the bath clean and respect the manners.
It is a very mystique place. Real winter wonderland!
31 December 2012
03 December 2012
It might sound Japanese English. It means Retroprospective automobile exhibition. Tens of the old generation cars lined up in one place, called Jingu Gaien on 1 of December 2012.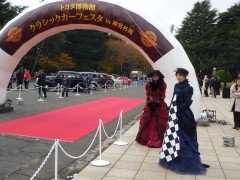 It was a great show. I could see a lot of kinds of cars in the old days.
Most notable ones I want to introduce, which I've taken photos of are as follows.
Rolls-Royce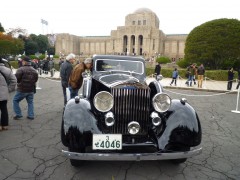 Buick, the length of the body is 5 metre.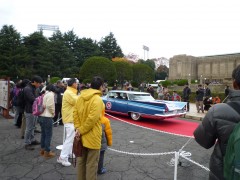 De Lorean, Car featured in the film "Back to the Future"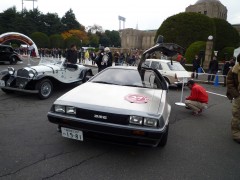 Countach, A car that a driver needs to get his head out of his car when driving back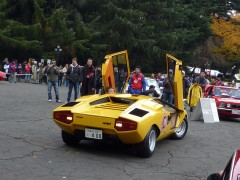 Mercedes-Benz in 1970's, this was the model when the same titled song was popular.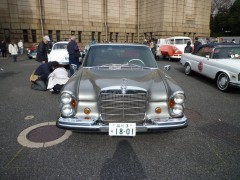 "Oh, Lord. Won't you buy me a Mercedes Benz?" Are you rich enough to afford those cars?