11 December 2012
A plutonomy means a form of capitalism that is designed to make the rich control a nation's government, its economy and its society.
At a certain place in a certain country, the wealthy have gathered and are having a meeting.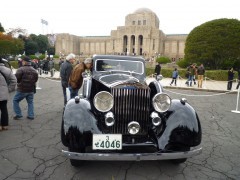 They are the elite of the country. Although few in number, they control the majority of the country's wealth. This is why they can do anything. They have the power to manipulate society to suit themselves. They have the economy, of course, politics, and even the media which forms public opinions in the palms of their hands.
As they all gather under the chandelier, one of the wealthy breaks the ice while drinking his champagne.
"Hey, the global economy is on a bit of a downturn recently. I feel that our wealth has also been on a decreasing trend. Shouldn't we come up with some kind of countermeasure to this?"
"You're so right. Taxes are still just too high! We should really bring down things like the income tax rate."
"-and let's privatize the public enterprises. And relax the regulations. Let's pressure the government to get rid of regulations which are an obstacle to business. And to reduce labor costs, make them allow more temporary workers. The politicians and government officials all got where they are now through our donations and pay-offs; they'll do whatever we ask."
"But the government's budget will shrink by the amount the taxes we pay goes down, won't it? How do we make up for the deficit?"
"That's easy. We just reduce the education and social welfare budgets which have been used for the public up to now. The expensive taxes that we've been paying have been diverted to those that barely pay any tax. That's why we just need to keep raising consumption tax, insurance and pension payments, which they have to pay an equal amount of."
"But surely the public won't allow it. If we do that, public services will be degraded, the burden on individuals will increase, and they'll be critical that the rich get preferential tax treatment, and that workers are treated as disposable. We have to be conscious of the fact that this country is a democracy. Even if we have all of the wealth, regardless of one's assets, when it comes to votes it's one person, one vote after all."
"Which is why we'll use the media. We are also their major stockholders and advertisers; we'll feed them this information. We'll tell them that freeing the economy will lead to the development of the public and government as a whole, that they should consider the principles of capitalism, and that a large variety of cheaper, high quality goods and services will become available to consumers thanks to this freeing up. We'll tell them that if enterprise profits, workers will also receive benefits through the trickle-down phenomenon. If we run a campaign like this using some kept scholars, nobody will oppose us!"
The proposals decided upon at the meeting were executed by the government, and went unopposed by society thanks to the media's guidance of public opinion. Now then, on to the second meeting ten years later.
To be continued to Chapter 2
The story is an interesting and cynical perspective of the past few generations of society, specifically focusing on the disparity in wealth between the wealthy and the average member of the public. The story shows the wealthy conspiring to widen the gap between themselves and the workers of society.
It may be interesting to read this story along with a song. "Mercedes Benz".
26 November 2012
1969 film that a young Texan boy travelled to New York hoping that he would make a fortune but just got troubles ending up being a male whore in cowboy outfit selling sex to men on 42nd street.
I learnt about this film by reading a magazine article published in the same year. That was Japanese magazine. It says "The film is about gay issue in America. That describes how hard for gays living in America. In Japan gays are considered abnormal but not outlawed and in showbiz industry gays can take advantage of what they are. In most states of America gay sex is outlawed. For politicians exposing himself as being gay means end of his political career." (November 18, 1969, PREIBOUI (Playboy) published by Shueisha) That was Japanese perspective of the film at that time.
Sounds odd. Now as we see, America is much more open society to gays than Japan. There are openly gay congressmen and a senator. In some states gay marriage is legalized. But just a generation plus ten years ago, America was a hell for gays. The film clearly described how homophobiac American society had been.
Maybe such oppression turned driving force for liberation along with other civil rights movement like Blacks and women.
The story of the film was very boring to me but I understand significance of the message delivered in the film. Surprisingly the film was released as X-rated at that time. It can never be classified as X-rated by today's standard. Maybe because it was a time even a Color TV with remote was considered most sophisticated product as depicted in the film.
Things have changed drastically over the decades.
25 October 2012
Last weekend I went to Kyoto city which was called Miyako in famous Hollywood Geisha film "Memoirs of a Geisha."
I visited there a few times in the past. But this time was kind of new experience because I wore kimono all the time during my trip.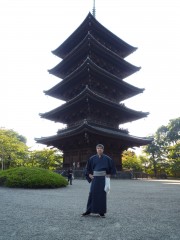 Do you know what kimono literaly means in Japanese? It means "thing to wear." Yes, that simply means "cloth." In the old days everyone wore it in everyday life. Now people wear it occasionally only for special events such as New Year's day, coming of age or wedding ceremony. Most of us do not wear it casually. Even in Kyoto, you could rarely see people in kimono.
That should be considered very dissapointing, isn't it. That is why I decided to wear in Kyoto. Not just for special event. I did it all the time during the trip including the time I am staying at hotel and using transportation such as bus and subway. I impressed not only foreign tourists but Japanese there.
In Kyoto I visited the Geisha towns, Budhist temples and shrines. I could enjoy viewing those places in a very different way because of kimono. Kimono restrains you and makes you walk difficult. Not just kimono, I wore Japanese tradtional socks, called Tabi and sandals, called Zori. Those things disturbed me as well.
But that is why I had different experience from the past trips. I experienced how people viewed the places when the places was first established. I could share experience with people in the old eras.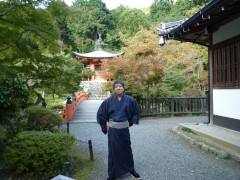 Japanese lifestyle has dratiscally changed since Japan opened door to the West. We seemed lost our identity by that. Wearing kimono can revive our lost identity and traditional feeling.
See the photo of the below. That is traditional way of enjoying meals and sake. I did it on balcony of riverside restaurant. I enjoyed nice view as well as tasty sake and delicous Kyoto cuisine.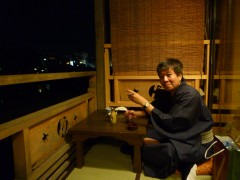 Kimono and Kyoto are what we should be proud of.
07 October 2012
Two films are stories about Afro-Americans in the U.S. Both of them described hard situations that Black people had experienced in the past and maybe even now.
"The Help" was a story of Afro-American maids working for white families in Mississippi in 1960's when segregation was very common. Afro-American maids were not allowed to share bathroom with white family members. They had to always put up with white people's arrogance. A young white writer decided to write about their experience and publish that by interviewing them.
"Precious" was about a girl of the same name living in Harlem, New York, 1980's. She got two babies with her father. She was raped since she was a child. Her mother abused her because of pregnancy. Her mother and she lived on welfare. She had to stop attending middle school for pregnancy. So she had to attend special school for dropped outs.
Portrayals of Black people in the both films are kind of, from white perspective although Afro-American characters played important roles. They spoke grammatically incorrect English like "You is smart." They looked uneducated, vulgar and violent, wheras white or lighter skin characters looked elegant, educated and kind. That reflects on reality? Maybe or maybe not.
For white viewers such kind of films satisfy their supremacy and ease frustration caused by forcible integration.
Has America changed since Civil Rights Act?
Mr. Obama is the president of the U.S. He is half-white and not descendant of slaves. If he was a pure Afro-American of slave descendant, he would have never been elected. He wasn't popular in the Southern States even among Democrats. Because he was elected, since his inauguration, number of Racist activist group has drastically increased.
Most recent survey for income gap among racial groups found Black and white gap recorded biggest since 1984 when the survey was first conducted. It was due to recession but why the burden biased to Afro-Americans? Racism? Poverty and lack of education caused by racial discrimination.
I don't like this part of America but this is reality of America.