20 June 2006
Heated Discussions Start between Chinese and Japanese Netizens as China Unveils its First BBS in Japanese
China's First BBS in Japanese
The person in charge of the BBS hopes that more Chinese netizens proficient in Japanese join the BBS to refute the erroneous historical views held by some Japanese netizens.
By Li Meng from World News Journal
Many Japanese netizens have been attracted by China's first BBS in Japanese on jp.chinabroadcast.cn, the Japanese website opened by China Radio International (CRI) on May 10. More than 1,400 messages concerning Sino-Japanese relations have been posted on this BBS by June 10. The number of hits for those messages on Yasukuni Shrine reached 50,000, making it the hottest topic on the BBS.
Eye-witness the debates on Yasukuni shrine visits
In the afternoon of June 10 2005, our correspondent visited the BBS webmaster's office and witnessed the heated debates on Koizoumi's visits to Yasukuni shrine among Chinese, Japanese and South Korean netizens.
Kentaro Ofuji (Japanese netizen): "Visit to Yasukuni shrine is simply a way for us to honor the dead. It will amount to interference in our internal affairs if you make things difficult for us on the pretext of this issue."
PARK (South Korean netizen): "The Japanese common sense is: Neither China nor South Korea is right. Only Japan is always right."
XIAO (Chinese netizen): "You said that only three Asian countries (China, South Korea, North Korea) are opposed to Yasukuni visits. How come one country is criticized by its three neighbors at the same time? Could it be that only you are right while the other three countries are in the wrong?"
The unreasonable Japanese netizens
According to Mr. Wang Wei, who manages the BBS and works at the Japanese section of CRI, there are quite a number of Japanese who hold anti-China views although some Japanese netizens do hope that China and Japan enjoy friendly relationships.
The webmaster Mr. Hu Desheng related an incident in which a Chinese netizen argued with a Japanese netizen over Nanjing Massacre. While the Chinese netizen accused Japan of killing many Chinese, the Japanese netizen, who was oblivious to reason, challenged him to produce the evidence. When pictures of Nanjing Massacre were posted on the BBS, the Japanese netizen not only dismissed them as fake but also demanded to know who took the pictures, what the source was and where they found them. "It seems to us that they have numerous irrational beliefs and claims, some of which are purely false arguments."
In accordance with the BBS's regulations, the messages posted by Japanese cannot be changed at will. Mrs. Liao Li, deputy director at the Japanese section at CRI, noted that right now over 90% of the users of this BBS are Japanese and the rest of the users are from China, South Korea and the US. She also expressed hope that more experts in Japanese studies and youth who know Japanese will visit this BBS to effectively refute the erroneous historical views held by Japan.
Incorrigible Japanese
Japanese and Chinese have completely different historical views, said Jin Xide, who is a researcher at Institute of Japanese Research under China's Academy of Social Sciences.
The history education of postwar Japan is characterized by two features. First, the education system teaches a distorted history, which claims that International Military Tribunal for the Far East issued unfair verdicts and Nanjing Massacre did not happen at all. Second, this part of history is simply neglected. The history textbooks of postwar Japan generally introduces Meiji Reform, the defeat of Russia in the Russo-Japanese war and then skips to the end of the Second World War. The modern history is almost never tested, not to say the invasion of China. The history teachers never teach students this part, although it is included in the syllabus.
Jin Dexi is quite pessimistic about any possible change of attitude on the Japanese part since Japan's postwar generations grow up in such an environment.
20 April 2006
What is the definition of Patriotism for you?
Is "Patriot Act" really patriot?
What do you think about pledging allegiance and singing anthem at school?
I do not like my country. I always pledge allegiance to myself, not my country.
But I think that's Ok. The individual always needs public services to benefit him or herself. People believe their country can protect them when they are in trouble. That is why an individual does contribute to their country. They do not want to serve the country that gives them troubles.
Patriotism itself is aritificial, and in fact just illusion. It is often misused by clever elites to manipulate the whole society.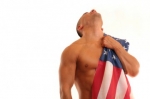 19 November 2005
Democrat Congressman J. Murtha, who is Vietnam veteran and voted for invasion of Iraq spoke out on PBS and said the US troops should withdraw from Iraq in 6 months. He claimed the war was wrong.
He looked so desperate and passionate about this issue.
One Japanese video journalist named Jimbo Tetsuo, who got Master's degree of Journalism at Columbia University said that America always has the power to swing back even when things go wrong too far. Mr. Murtha proved that.
In contrary, our society is less powerful to swing back because we don't have so many people who have courage to do the right thing no matter how opposition is strong. Unlike America, Japanese are group oriented and do not respect other's individualism.
Please swing back, America. You can do that.
11 November 2005
More than half of Japanese citizens disagree with amendment of article 9 of the constitution, which prohibites State's possesion of arms. Even among youngsters who never exprienced or know the stories about the war there exists strong opposition.
Even after 60 years, people's opinion about the Pacifist constitution is not greatly changed. No one wants the war. But some politicians want to change it.
Well, my opinion is since I am realist I agree with constitutional amendment. But not now, in the future. One of the reason many people oppose the amendment is they fear that if the constitution is amended, our troops would be easily sent to anywhere by stupid politics. Recently Japan sent troops to Iraq to follow the order of Bush. Our country lacks civilian control functions in the politics. That means our country's democracy is not functioning well.
We have yet to review the mistakes we made in the past. Older generations never reflected how they were wrong in the past. We've been suffering the traumas of the past and have yet overcome it. One example is denying of Masscre of Nanking. We always regret the consequences of the war, not the cause of the war we provoked. We rarely talk about Manchuria and Pearl Harbor.
We have to study the cause of the past mistakes.
That is what we have to do to get ready for the amendment.
Some oppose it simply because they are passionate pacifist. They say they want to make their country completely non military state like CostaRica. But that is totally impossible taking current situation Japan is in into account.
We have the troops so called "Self-Defense Force" and foreign mercenaries mainly stationed in Okinawa island already. That means we need military force to protect our national interests. Also it is not good for our country to heavily rely on US military presence. US is our most reliable ally but the foreign troops who always prioritize their own national interest ahead of others after all.