12 October 2008
It is like movie "NIKITA."
Austrian Far Right Party leader Haider was killed by car accident. He drove the government's car.
Sounds odd, why such an important guy drives a car himself. He should have been in back seat of the car with his body guards and professional chauffer who drives the car.
Smells like conspiracy by some government. They thought this man is too dangerous for their country, or region.
Remember when Hitler emerged, no one could predict holocaust. Some feared but no one thought he could have done that far.
History repeats itself so someone had to fix it.
But the thing is even if you eliminate symbol of the problem. The cause of problem is not Haider. It is his supporters and the reason for the support.
Austria is a country where Adolf Hitler was born and raised.
Let's pay attention to it, indifference is the biggest cause of intolerance.
17 August 2008
This is the sequel of already posted article "Ich bin ein Berliner." My trip in Europe last month. After I enjoyed my 2 day stay in Berlin, I flew to Krakow, the old capital of Poland. From the city, I went to one of the famous World Heritage sites. It took 1 and a half hour to get to Auschwitz Museum by car. It was clear and sunny day. The place looked strangely beautiful although what happend there was so scary. At first I went to the second part of the former concentration camp, Birkenau.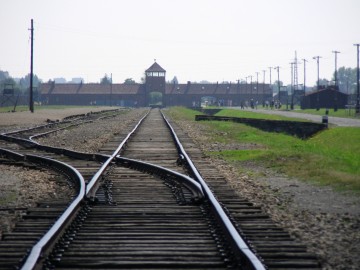 Over 1 million people were said to be murdered there. The below photo is the bombed gas chamber. Nazis bombed the chamber when they left that place to destroy the evidence. It looked like Roman ruin to me.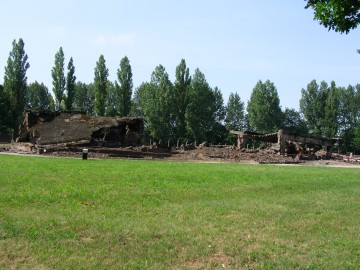 The below is where the prisoners slept and their toilet.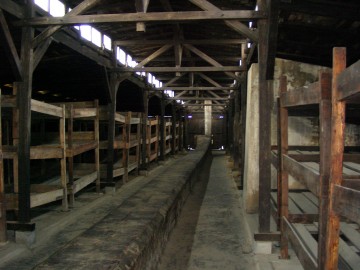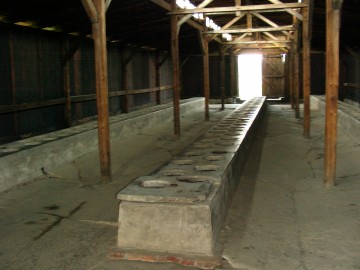 Also the below is the site of forced labour in the ditch.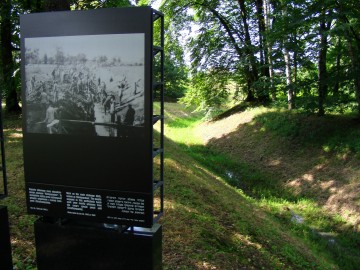 The below is the freight train car used for deportation of the prisoners. No seats in it. They had to stand up inside for days without food.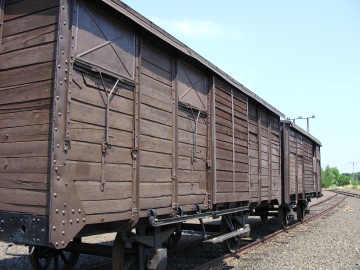 Then I went to the Auschwitz. That is me in front of the famous gate "ARBEIT MACHT FREI. (Labor makes you free.)" But the prisoners never became free. 90% of them died inside the camp.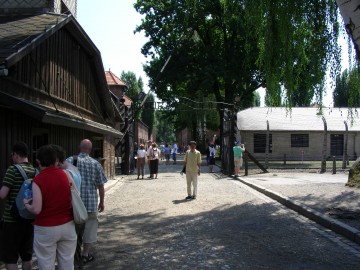 You can also see the
video clip
of my vist of the museum.
What lessons do we get from Auschwitz?
I think the most important thing is to learn what was the cause of such genocide. What was the beginning?
I recommend you to watch the DVD titled "
Hitler, The Rise of Evil
." Anti-semetism was not the only reason. What you can learn might help prevent similar event from occurring in the future.
GOD BLESS HUMANKIND!
31 July 2008
Between 9 and 12 of July, I was staying in Berlin, Deutschland (Germany).
It was a beautiful and interesting city. The purpose of visiting there was to learn history of holocaust and the Cold War era.
The first place I visited was Holocaust Memorial. It is Wave of Stones.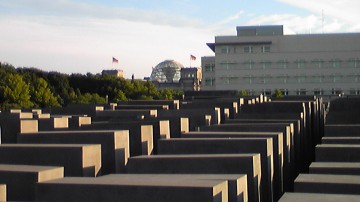 The memorial for 6 million Jewish victims. The place was near Brandenburger Gate and the Parliament Building.
On one downtown street, I found small memorial plates. It is called "Stolperstein. (Hitting stones)" One of 1600-1700 existed on Berlin streets to mourn holocaust victims.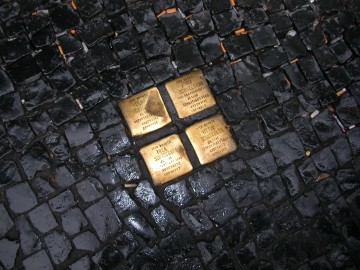 I also visited some history museums. One of the most impressive ones was German History Museum. I saw below postar for Anti-Jew proganda, which depicts Jews as greedy and communist.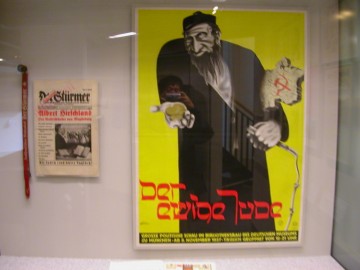 The same museum exhibited part of former Berlin Wall.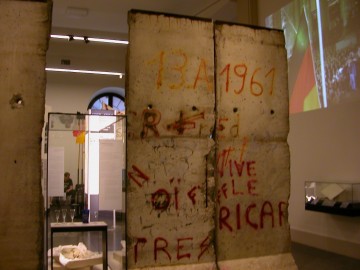 I went to Checkpoint Charlie, the former checkpoint between West and East Berlin. That now became tourist spot.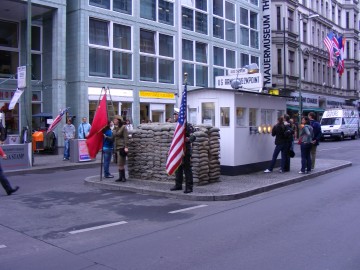 The below photo is memorial for Border Crosser who failed and then being killed.
Berlin experienced very dramatic history. I really felt that by being there.
I've made video clip of my stay in Berlin. See this you tube clip.
On 12 of July I left Berlin for Krakow to see one of the famous World Heritage designated by UNESCO.
I will talk about that later.
Danke schonn!
29 June 2008
I've bought a DVD of that show a few years ago. I've watched it many times. I highly recommend all the people on the earth to watch it.
The show was produced amid the fear of coming war in Iraq by Alliance Atlantis. It caused controversy because the show featured Hitler as living man not just as evil guy.
Maybe the producer was worried about the atmosphere in the U.S. after 911 was like the one in Nazi-Germany.
Focal point of the film is indifference of ordinary people of that time. People did not want to care about politics because they were too tired of hearing serious news.
But the result of such indifference was Auschwitz.
In the show, there was a journalist who became counterpart of Hitler. His name was Fritz Gerich. He established the newspaper "Straight Path" to criticize Hitler's Nazism. But at the end, he was murdered in Dahau concentration camp after Nazi regime took over all the authorities of Germany.
Fritz wrote letter to his wife, it said "Urge others to speak up even what they say is unpopular."
That impressed me a lot. That may be most difficult thing on the earth but necessary to change things better.
The other thing that impress me was a leader of Storm Troops, Rohm was gay. Rohm was Hitler's long time comrade and Hitler knew Rohm was gay. Interestingly enough, Nazi murdered hundreds of thousands of gays in concetration camp along with Jews and Roma (Gyspsies).
I will visit Berlin and Auschwitz soon. I will telll you what I feel about the sights and their histories.