07 December 2009
US President Barak Obama announced the surge of troops in Afghanistan. It is expected 30 billion more money would be spent for the surge.
It is impossible. The war is failing just like Iraq. Everyone in the U.S. knows. The economy is in very bad shape.
Unemployment rate is over 10%. The public won't support that. No way the budget plan would pass.
That was why he proposed this surge plan. He is very smart man who graduated from very difficult university.
He knows the public answer would be "No. We Can't." What will happen is the budget plan is rejected.
More and more people would be aware of the cost of the war in Afghanistan considering what needs to be done to improve their daily lives.
Once the budget plan is rejected, Obama would announce immediate withdraw of the troops in Afghanistan.
Then the Congress and the public opinion would agree with the immediate pullout plan without hesitation after the shocking and unrealistic surge plan.
At this point, without any shocking hard way measure, Obama cannot persuade the Congress and the public to pull out the troops immediately. There are still people who believe Obama is too liberal. He wants to pretend he is not.
I hope this trickey plan would succeed.
23 November 2009
Actually this is Japanese book written in Japanese and first published in Japan as "Aaron Shuyojo (Aaron Camp.)"
It was later translated into English. The book wasn't very popular in Britain. But in Japan it has become one of the most famous book of POW experience in the second world war. The writer Yuji Aida, who was drafted to the imperial army became captive in Burma by British military after Japan surrendered. He wrote the book after he came back home.
I learned about this book since former Air Force Chief, Mr. Tamogami, who was dismissed after releasing controversial essay in public quoted this in his speech to justify Japan's aggression in the war. To say it was the war to liberate Asians from white dominated nations.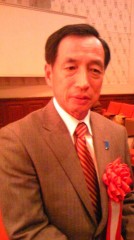 The below is what I was impressed in the book including what Tamogami quoted.
1. When the prisoners complained about the treatment, British officers said "That was what exactly your military did to us."
2. When one of soldiers in his corp apologized to the British for the war, the British preached him not to apologize because he believed he fought against Samurais.
3. When the prisoners went to female officers' house to clean, they met naked women hanging around not being embarrassed by their presence.
4. British higher ranking officers were taller than their low ranking subordinates and spoke different English because the high ranking people were from elite class.
5. Burmese were friendly to Japanese because they had been oppressed by the British under colonization.
What Mr. Tamogami quoted was No.3. The writer's analysis of why they weren't embarrassed was that they did not see Asians including Japanse as same human race. Asians were regarded as livestocks or animals, they should have reacted differently if white men came into their house. White racism was more sophisticated than Japanese one because Europeans had raised livestock in order to make a living so they got used to treating other people inhumanely. White people's brutal act was systematic rather than emotional. That was how he viewed.
I don't agree with his opinion. Japanese did systematic slaughter in the past. Like 731 Unit in Manchuria, and mass-murder of POW in Nanjing, China, 1937.
Recently Japanese people have become hostile to westerners and more nationalistic, so such thing was brought up.
However, I wonder if you, white reader would agree with the writer's points of view?
Are white women react not embarrassed if Asian male stranger came into the locker room when they are naked? If a stranger was white man, they would be embarrassed? Or vice-versa?
20 September 2009
Please listen to the music. It is a good one.
Umi Yukaba (If I go away to sea).
I like it. I can feel the souls of dead soldiers belonging to Japanese army.
The song is played with translated lyrics (English and Russian).
The song is not played in public any more because it souds encouraging military men to die.
But it had been considered Japanese imperial army's anthem and second national anthem until the end of second world war.
The below one is without lyric subtitle but with adequate images for the song.
I never support war actions for invasion but I like the song anyway.
11 February 2009
In Berlin film festival, a very controversial film would be shown.
The title is "John Rabe." The story of German business man who saved tens of thousands of Chinese in Nanking when the city was invaded by Japanese imperial army. He and other westerners set up International Safety zone in the center of the city. He became the leader of the committee that managed the zone. He is like Oskar Schindler in China.
The movie is scheduled to be released in April in Germany and China. Release in Japan seemed not be determined.
I think it should be shown in Japan, too at least in mini-theatres or civil conventions like No More Nanjing people did last December.
Please see the article for that event.
In September 2004, I actually visited the house Rabe lived.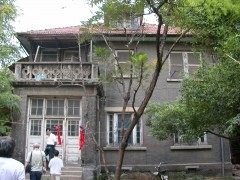 It may be very hard for Japanese to see the bad past.
Many right wingers denied the existence of the massacre. They say Rabe was liar.
John Rabe was kind of complicated figure of the history. He was loyal to Nazism. He used Nazi flag to avoid bombing from Japanese army. He reported Nazi officials the atrocities in Nanking. But he was detained and interrogated by that act because Germany at that time was allied with Japan. Actually Nazis has done more of Nanking things so called "Holocaust" afterwards.
The film would be very interesting in the sense a good man loyal to the evil organization has done good thing. The below is trailer of the film.