23 October 2011
The title is Russian but it is Japanese film about two Japanese women who had a sexual relationship in 1920's. It means "Yuriko, Good-bye!."
One of them is Yoshiko Yuasa, who was a translator for Russian literature. The other is Yuriko Nakajo, a novelist. They met in Tokyo and started to have sexual relationship and then travelled to Moscow together to study Russian.
Can you believe women in those days had relationship like today's gay couple? Indeed they did. They did it openly. Japan in those days was much more male chevinist society than today. Women did not have rights to vote. Women were expected to get married to men which their parents designated and work at home. But they could not resist passion they shared with each other.
The couple had 3 years of relationship and aparted. Yuriko later married a communist activist and then after the war, she became a leading figure of post-wolrd-war-2 democratic movement. She was actually a bi-sexual woman whereas Yoshiko was truly lesbian woman who had relationship with Geisha woman before she met Yuriko.
I went to see the movie on the first showing in Tokyo. The director, Sachi Hamano, and two actresses who played the couple appeared on the stage before the showing. The actresses were very pretty. Their act, especially lesbian sex scene was very fantastic and erotic.
There were viewers from foreign countries at the theatre. I don't know if they understood the language. I think they should be more curious than Japanese viewers were.
The film itself was great one although it did not describe their life in Moscow. The film was mainly about how they met and developed relationship before they went to Moscow.
I wonder if this film is shown in foreign country or translated version of it is produced.
Translated version should be like two western women met in London or Berlin and travelled to Moscow in 1920's or 1930's. Living together there in the cold Moscow. I recommend Nicole Kidman, or Jodie Foster to play the two.
The below is preview of the film (Only Japanese).
09 October 2010
"Uptown Girl" is my favorite song sung by famous U.S. pop star, Billy Joel.
I recently heard the song again and then came up with new novel idea.
The title is "Uptown Girl."
The story is a daughter of big auto maker owner got out of boring party and stopped by a small bar.
She met a young bartender in a bar. They were alone and talking each other. He was surprised with her outfit which was unusual in the atmosphere of the bar. She wore high-class dress and pearl neckless.
They made friends each other and heard Billy Joel's "Uptown Girl" together. They felt kind of mutual with the song.
Next week the uptown girl met a bartender in the factory of her father's company. She worked as a regular worker in the company. But he was a a temporary worker dispatched from a greedy temporary help company. The temporary help company's main shareholder was in fact her father's auto maker. The aim of outsourcing was to avoid taking responsibility as employer so that the company didn't have to hire workers as regular worker. They never have to raise salaries and provide safe and secured environment and it is easy to lay off.
He worked under severe condition. He decided to form a union with his colleagues in the temporary help company.
She met him again and learnt what he was doing. She was shocked to hear how her father's company treated workers to boost profit. She found out how she had been spoiled and known nothing about what was happening in real world.
Then she decided to join his activity to better the condition of the factory workers.
The bartender had a dream of creating a great hybrid engine. He studied it but was never accepted because of lack of academic background.
The story is actually not only inspired by the song but real social issue of the world. How the rich people exploit working class people's labor.
I don't know how Billy Joel came up with the lyric of the song but it surely reflects class gap issue in the world, not only in the U.S and Japan but the rest of the world. It is recently getting serious as the economy went bad so a lot of corporations have to lay off so many workers.
But class gap is in fact the result of capitalist economy system as German economist Karl Marx described.
Maybe we can think about that by listening to the song. The song was created by Billy Joel but is also covered by British singers, Westlife.
This one is good covered version as well.
24 December 2009
The story was written by Japan's infamous novelist, Natsume Soseki. The novel was released in early 20th century. The novel starts with the sentence "I always called him "Sensei (Sir)." It is a memoir of a man who met a cool older guy on the beach. When the two guys first met, they both wore swim suits like this.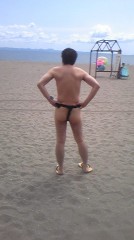 He was attracted to this Sensei. He actually fell in love with him. Sounds like gay love.
But Sensei was married. He said he cannot accept the main character's love because he had bad record in the past.
The past is that he betrayed his best friend in order to get his current wife. His friend then committed suicide by his action.
The main character learnt that after Sensei committed suicide.
I first knew this story by theatre play. That was really good. Then I read the book. That was good as well.
I always want to be a novelist like Soseki. I write novels on this blog and my Japanese blog.
Is it bad to live as novelist? "Novelist" is my dream job.
I've never got any chance of becoming one.
Next year, I hope I can make it. So, please, somebody give me the chance!!
09 March 2009
A new novel after 4 American Hostages in Baghdad
A story of Japanese woman who experienced Bauhaus art and love romance in Berlin, early 1930's when Nazis came to power.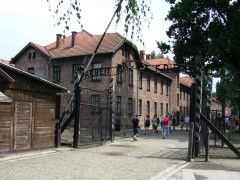 Auschwitz Museum in Oswiecim, Poland November 2009
"Ladies and Gentleman. Thank you for gathering today. We are here to honor the biggest contributor to this museum in our history. Late Madam Masako Chikano."
A man spoke in Polish and English in front of tens of people, mostly journalists gathered in the conference room. The speaker was the head of the museum. Auschwitz-Birkenau, The World Heritage, death camp built by Nazi-Germany.
Late Madam Masako Chikano was called "Hotel Queen". She died of natural causes last month. She was 98 years old when she died. She established one of world's most biggest hotel chain, Chikano Hotels, which have franchises in most of major cities in Japan and the rest of the world. The chain ranges from high-class to cheap business purpose only style. But all the hotels she owned had one thing in common, every room, lobby, and some of the corridors placed interesting pipe chairs, usually called Wassily Chair. It is one of most symbolic Bauhaus furniture.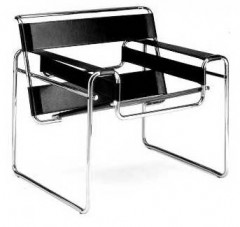 Some of the hotel buildings were designed in the way of Bauhaus concept. Modern, functional, minimumal ways.
It was one of the mysteries of the hotel queen, why she liked Bauhaus style. She was very mysterious woman.
Other mysteries are,
Although she had been known as most energetic business woman in Japan until her retired age 80, she had been single for her life. She dedicated her life to hotel business, but she was actually very beautiful woman that could attract any man. Indeed she was once married when she was 20 to 21. But she never was remarried after the divorce of first marriage.
The will she left said that she wanted to donate all her fortune to the Auschwitz Museum. That may be a biggest mystery of her. What made her want to do such thing?
The speaker held the will in his hand and said,
"To begin with, we have to talk about her connection between this museum and her early life experience. This is the part rarely known about her life. She never wanted to talk about that part in her life. But that was most important part in her life as mentioned in the will. Now let us unveil one of the most important mysteries of this woman."
Berlin, Germany, October, 1932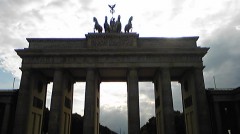 Masako Chikano arrived in Berlin. She came to capital of Germany, Deutcheland all the way from Yokohama, Japan. First by ship, almost 1 month travel to Marseille, France via Colombo, Ceylon (Sri Lanka) and then from Marseille to Berlin by train for a few days.
She was heart broken after the divorce. Because of the divorce just a year after marriage, she was treated as embarrasment of her family, Baron Chikano, a noble man who rooted from highest rank of samurai clan. Her father, Baron Kozo Chikano was a member of House of Lords and ran business of finance and military equipments. Her family belonged to elite class in Japan.
The reason that she got divorce was she had an affair with her husband, Yoshio's best friend Takeshi. Actually Yoshio regarded him as his sworn brother. Both of them belong to Japanese Imperial Navy. Her affair with Takeshi made him angry and kick her out. She could have been prosecuted of adultery but her husband did not because of her family's influence in the society and he did not want to prosecute his sworn brother either. After she came back to her home, her family had to kick her out because of biggest blunder in the family's history. She had dishonored her family's name. They had to hide her until the bad reputation would fade away. Her father ordered her to leave Japan for several years. She had to stay in foreign country where no one knew her.
She had good command of English and Germany since she learned those languages from childhood as part of upper class education. She chose to go to Berlin, Germany. She did not have specific reason to choose it. She just prefers learning modern art. She heard good reputation of German born modern art, Bauhaus.
Here she was in Berlin. She opened a door to her new life. She believed she could forget about all the mess.
Continued to Chapter 1.
This novel is copywrighted by this blog's manager, Masagata.