11 July 2009
It is just nice to wear. When most Japanese wore kimono casually like until early 20th century, they wore this underwear under kimono.
It is called "Fundoshi (Loincloth)."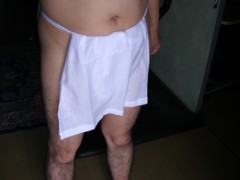 I became a traditional man. I will try to wear traditional Japanese kimono casually like I wear T-shirts and jeans.
Recently kimono has become more popular among youngsters. More Japanese say they love their country and its traditional culture ,not foreign ones than before. Well, that sounds good.
We have to realise how important to preserve Japan's tradition.
05 July 2009
I just happen to rent a DVD of this TV show. A story of 4 successful working women in New York.
Lucy Liu, Chinese American actress seems to be a main character. This is surprising thing. Asian woman took a main role in a popular soapopera.
The story features America's latest social movement but some of the things depicted were kind of surprise to me, even in 21st century American society is still conservative like Lucy Liu character's fiance cancelled engagement after she got promoted a head of him, a housewife woman harasses a working woman, and a top executive woman do not want to divorce her husband although he had an affair with another woman.
But the drama in fact reflects today's social movement such as openly lesbian relationship. Not just lesbian but also interracial.
America has really changed.
But this is the story of elites, tip of the big American society, that doesn't represent avarage of the society.
Actually most American women in the same age group as them are struggling to survive, working at much lower wages, cannot afford medical insurance, auto insurance and college education for their children. Such harsh reality was described in a novel I wrote on this blog.
Pathetic, poor working class people are watching this show to escape from the reality they face. They dream of becoming rich and successful elites while watching this show.
I, myself grew up so I cannot enjoy such phony show any more like when I was younger. I know it is just an illusion.
I do not admire America any more. The below photo is my current image of America. Sorry.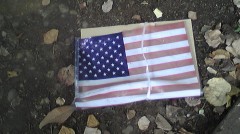 17 May 2009
Miss Japan for this year's "Miss Universe" competition was selected, 24 year-old fashion model.
In 2007 Miss Japan won Miss Universe Crown. Was that good news?
Actually, I did not care and even despise the praise people were making.
This pageant should be criticised for its sexist and racist aspects.
Contenstants were expected to be gentle and cheerful girl. They have to be neutral in the sense of politics.
That is why Miss California was said to have lost the crown of Miss America because of her remark on the same sex marriage.
Women are evaluated based on skin deep and appearance by swim suits and evening gown. Not by their character or ability.
That is a traditional role of women in the society. Poor girls, they still want to be loved by playing such old-fashioned woman.
The standard of beauty for the pageant is western measure, not universal. It is myth of universalism.
Always a white woman won. Otherwise a woman who looked like white woman who suits high-heels, dress, and tiara did. Skinny and lighter skin color is recommended.
In some parts of the world, like in Southern Pacific islands or Calibu, fat women are considered attractive. Very different from western world.
Why is "Miss Universe" winner considered the queen of the world? No. They cannot represent the world's beauty.
There are numerous standards of woman's beauty. The pageant is very imperialistic thing.
By showing the pageant globally, the people of the world are brainwashed to believe western beauty is the only beauty of the world.
Nonsense and racist. We are not so dumb any more.
Such an event is unfitted to 21st century. Anti-feminist and anti-multi-culturalism.
The pageant should be abolished to ban discrimination.
29 March 2009
I went to the exhibition of Bauhaus art in Utsunomiya Museum of Art in Utsunomiya city, 1 and half hour train ride from Tokyo.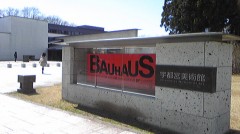 That was very amazing exhibition. I've learned so much about Bauhaus stuff buying books on Bauhaus history, arts, and architecture.
Bauhaus was established in 1919 in Weimar, Germany and was later relocated to Dessau and finally relocated in Berlin.
But in 1933, after Nazis took over authorities of the government, Bauhaus ended just as Weimar Republic did.
It was a symbol of modernism. The cocept was unification of art and technology. Respecting functionalism but being artistic.
There exhibited famous pipe and leather chair called "Wassily chair," which was designed to sit on comfortably. Desks, beds, lamps and other interior.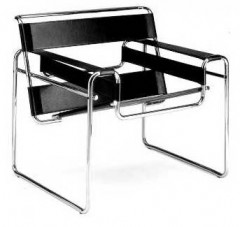 Beautiful drawings, which should have been very innovative in those days.
The reason why I am so interested in it is I am writing a short novel using history of this art school.
The title is "Bauhausler." A Japanese woman who came to Berlin to study modern art at Bauhaus school experienced turmoil between this innovative art and growing Nazism.